Should You Buy A Treadmill from Walmart?
Consumers are now more savvy than ever when it comes to getting the best deal. With such a wealth of resources and third-party retailers online, it's easy to click, compare, and create the best fitness package available for your budget, without having to leave your living room. If you've already started browsing online for a new treadmill, you've probably come across a range of online retailers touting the best deals, sales and clearance prices. One of the most popular places to purchase affordable treadmills online is Walmart. Below we weigh up the pros and cons of buying a treadmill online from a retailer such as Walmart, and finally whether it's something we would recommend after looking at the bigger picture. As you'll see, when you consider the transaction as a whole—from the point of purchase to getting machine repairs in the future—buying from a third-party retailer such as Walmart may not be the best choice.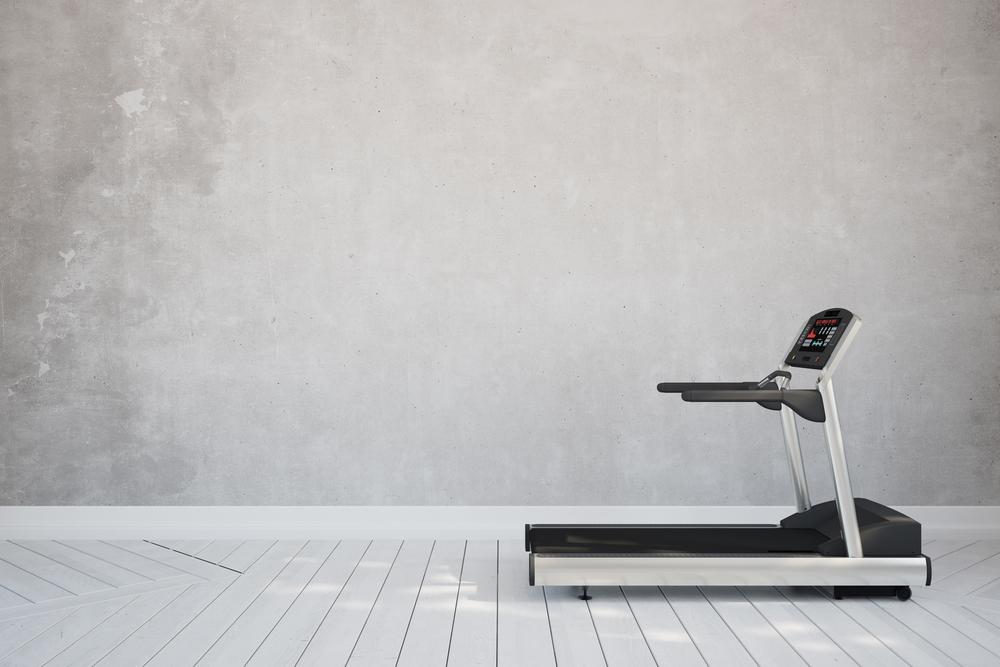 Pros of Buying A Treadmill From Walmart
If you're looking for a cheap treadmill from a relatively unknown brand, Walmart delivers in this respect. It stocks a wide range of treadmills from budget brands at various price points, as well as a few models from the benchmark names in fitness here and there. Walmart only seem to stock a handful of outdated models from the industry's leading names, however. The focus seems to be on budget machines. Generally these major retailers buy in bulk, and thus can discount heavily on the individual products. This is especially true of the clearance items. As fitness units are continuously updated as technology improves, retailers need to make room for new models. This is where you'll get the stellar deal. Just keep in mind that clearance items may not have the most up-to-date features. They tend to be older and discontinued models. On top of the clearance prices, Walmart also usually run deals during Black Friday and Cyber Monday, and on holidays such as Labor Day. Although the variety of models and prices can be overwhelming at first, navigating between them is made easy with the different filter options you can choose on their site. You can choose a specific price range or brand, or filter via the customer rating or specific treadmill feature. There's also a range of items to help with treadmill maintenance and repairs, from treadmill belts and rollers to safety keys and power cords.
Cons of Buying A Treadmill From Walmart
Price is a major part of any purchase, so of course you may be drawn to a retailer such as Walmart if the sticker price on a particular model you're considering is cheaper there than elsewhere. Just be sure to look at exactly what package you are getting as a whole. Even if there isn't a specific deal on at the time, buying directly from a manufacturer instead has many benefits that are worth the extra cash. These can include everything from the customer service to the extras added in. Say you purchase a NordicTrack or ProForm model from Walmart or another online retailer because it was on offer. Then you see on the manufacturer site that that model comes with a free wireless heart-rate monitor and access to iFit for interactive training for a year. These add-ons are only guaranteed when you buy directly from the manufacturer. Once you factor in these costs, you may not be getting the bargain you had hoped for.
This also goes for the warranty. We have seen various manufacturers change their warranties over the last few years. Buying direct will give you clear information about what the current warranty includes rather than having to go back and forth between the brand and retailer if you need to make a warranty claim. This goes for getting specific information too. After discovering which brand or type of treadmill you would like with the help of our articles and research, you may want more information on a specific model. This is another aspect where buying direct outshines buying from a retailer. Buying direct will give access to more detailed information from people who have expert knowledge on those particular models. There is usually a customer service number or live chat on hand to help you with any specific queries you have.
Verdict: Should you Buy a Treadmill from Walmart
Whether you want to shop for your new treadmill at Walmart or browse a handful of manufacturer's sites directly really depends on what you're looking for. If you aren't sure what you want and don't want to pay that much, Walmart is a good place to start. They stock a range of budget-friendly treadmills, some starting at just $400 (although we wouldn't recommend purchasing such models on the grounds of quality and durability). Most of these entry-level models are designed for casual use such as walking or rehabilitation. If you want to take your training a little more seriously or you have a particular model or brand in mind after reading our reviews of the best treadmills on the market, check out the price directly on the manufacturer's site from there. If the model has been discontinued by the manufacturer, you can often find it floating around somewhere online such as Amazon for a discounted price, so the link may go there instead. When you go direct, you can rest reassured that you are getting all the extras added in, whether that be a heart-rate monitor or an interactive training trial. You will also have peace of mind when it comes to the warranty. If anything goes wrong down the line or even at the point of shipping, you won't have the back and forth between the brand/shipper/retailer. Although they may not stock a range of clearance items, this is because their focus is on their own best-selling treadmills that have stood the test of time, or the newest models with all the latest and greatest features. Either way, that seems like a more reliable option to us.