How to Make a Treadmill Comparable to Road Running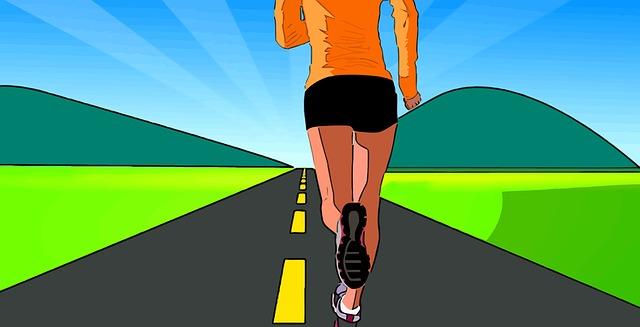 Traditional treadmill training and outdoor running each have unique advantages. At the same time, home treadmills are gaining ground even among diehard outdoor runners. People are discovering that it's possible to simulate outdoor running even better than they thought. The following information can help runners reap the biomechanical benefits of outdoor running – and without the traffic hazards, smog, and inclement weather.
Treadmills vs. Ground Training: Three Primary Differences
Three main factors can make outdoor training more challenging, and thus more effective, than treadmill running: treadmill momentum, wind resistance, and uneven terrain. Steps can be taken to overcome each of these training differences and make treadmill use even more effective.
Step 1: Adjust for the Treadmill's Momentum
Obviously, a moving treadmill belt makes running easier by propelling a person forward. Studies show that runners can compensate for this motion by setting the treadmill to a 1% incline.
Step 2: Adjust for Wind Resistance
Some people expend less energy when running on a treadmill than when running outside because they don't adjust for wind resistance. Although the effect of wind resistance varies with running speed, it typically increases a runner's workload by 2% to 10%.
Some trainers recommend compensating for this discrepancy by simply adding another 1% incline to the treadmill. Others recommend taking a more tailored approach: they advise altering the treadmill's incline and speed until the runner "feels like" they're running outdoors. A heart rate monitor can be used to confirm that the required exertion level is appropriate.
Step 3: Adjust for Terrain Changes
When a person runs outdoors, the terrain can change with every step they take. Compared with running on a flat treadmill surface, running along a hilly path or moving from asphalt to grass stimulates more muscle fibers.
One simple way to make up for this difference on a treadmill is to be more aware of one's body. By being consciously aware of body position and motion, a runner can get a greater return from each stride. Some runners deliberately alter their stride length to target different muscle groups.
Another way to stimulate different muscle fibers is to use a treadmill's interval training programs and other preset workouts that simulate running up hills. Some treadmill tracks can also operate on a decline. Examples include certain Precors and LifeSpan's TR2000.
NordicTrack's Incline Trainers, which also have automatic inclines and declines, are especially fun to use with iFit Live. This technology uses Google Maps to automatically adjust the treadbelt's slant in accordance with virtually any real-life route. Combined with streaming visuals on a full-color screen, it's a prime example of how treadmill running is getting closer than ever to the outdoor experience.