Marathon Motivation: How to Stay Engaged Despite Cancelled Races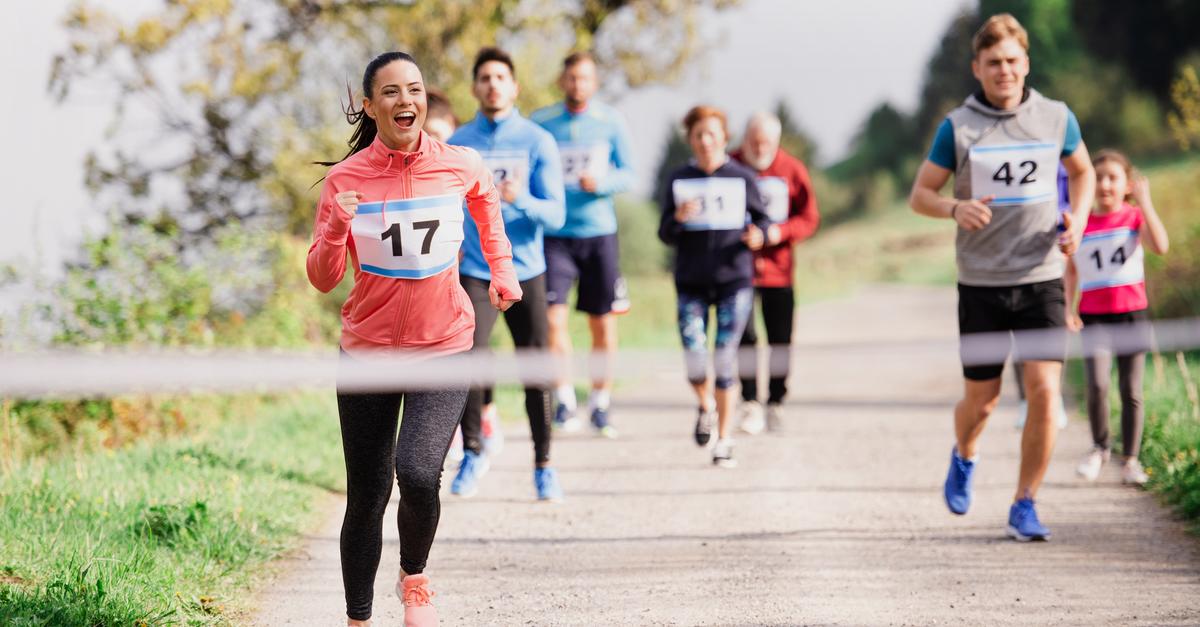 Runners around the world look forward to training, preparing and eventually running marathons each season. With COVID-19 in the picture, many runners' plans have been thwarted, and they've been forced to become creative in order to keep up with their training.
With marathons moving to "virtual" models in which registered runners run the specified distance on their local trails or within their neighborhood streets, some runners may have no problem adapting to a new plan. However, some runners have experienced disappointment after learning that the races they've been training for have been cancelled due to coronavirus. In this article, I will provide physical and mental health-related tips on how to stay motivated despite an uncertain future when it comes to marathons, how you can train safely at home, and tools you can use to help you make the most of your at-home training regimen.
How to Train Safely
Although stay-at-home orders have eased in many areas around the country, social distancing is still important to prevent the spread of COVID-19. In order to train safely, runners should maintain adequate social distancing (at least six feet between you and another runner/walker), wear a mask, and be aware when running in high-traffic areas. Finally, it's crucial to be aware and alert when running and training in high-traffic areas whether that means watching out for pedestrians, cars and pets – and observing rules of the road.
Wearing a mask while running, although uncomfortable, is necessary – especially in high-traffic areas. However, certain mask options are better than others. For example, choosing breathable fabrics that cradle the face properly and aren't too loose or too tight. Cleaning your mask after every use by throwing it in the washing machine or hand washing it with hot water and soap will help you stay safe when training. Make sure to remove your shoes before coming inside, and wiping them down with antibacterial wipes and/or spraying them with alcohol can kill any lingering germs. In addition, showering when you get home to not only rid yourself of sweat and dirt, but also to wash away potential germs as well, can help keep you safe.
In the spirit of preserving marathons, consider doing your marathon virtually. Although you won't be running with others, you'll be accomplishing your goals safely and can share your results with your friends, family and loved ones just the same.
Developing a Sustainable Training Plan
It's crucial to develop a sustainable plan when it comes to training – especially now because everything has changed. As things continue to change concerning COVID-19, public health and safety-related best practices, adopting an attitude of adaptability is key.
The first step to developing a sustainable training plan is to structure it around specific, measurable goals. These goals vary based on you, and are very individual. Think about how you're starting and where you'd like to end up, and work backwards based on those factors to set your goals. For some people, they just want to complete the race and are not as concerned about setting personal records (PRs) or how much time it takes to complete the race. For others, their goal is to adhere to running a certain number of miles per week, and for those who are more seasoned runners, they'd like to break a PR.
"I've been setting micro goals to keep my clients motivated. For example, we will do 5K time trials so they have something to train for (since obviously there are no races at this time)," said Bruce Raymer, who is a four-time Canadian Running Champion and Toronto-based Running Coach. "We do them every 4 to 6 weeks. It gives them a goal rather than just mindlessly training for races that may or may never happen. The beauty of using the 5K distance is that it doesn't take much out of you so we can resume training in a couple of days afterwards."
After thinking critically about your starting point and where you'd like your eventual end point to be, write down a few goals. Writing down goals helps us stay accountable and thus we will be more likely to achieve them. Don't believe me, believe neuroscience. Research indicates that people who write down their goals (and describe them in detail) are 1.2 to 1.4 times more likely to achieve the goals they've set for themselves (Murphy, 2018).
Another element to consider is to make your goals measurable. Simply having a vague goal of "running more often" is not sufficient, and will likely do nothing more than set you up for failure. Reframing a goal to make it so that it is actionable and measurable is key. For example, instead of saying you'd like to run more often, it's helpful to say "I'd like to run on the trails behind my house four times per week for at least an hour each time."
Finally, it also helps to be flexible with your plans, taking into account that some days you may feel more motivated than others, and conversely some days you may feel much less motivated. We are just starting to learn more about the mental health effects that this pandemic is having on us all, and we'll continue to learn more as time goes on. However, experts agree on one thing – people should be kind to themselves during this time and listen to their bodies and their minds.
Gaining and Maintaining Motivation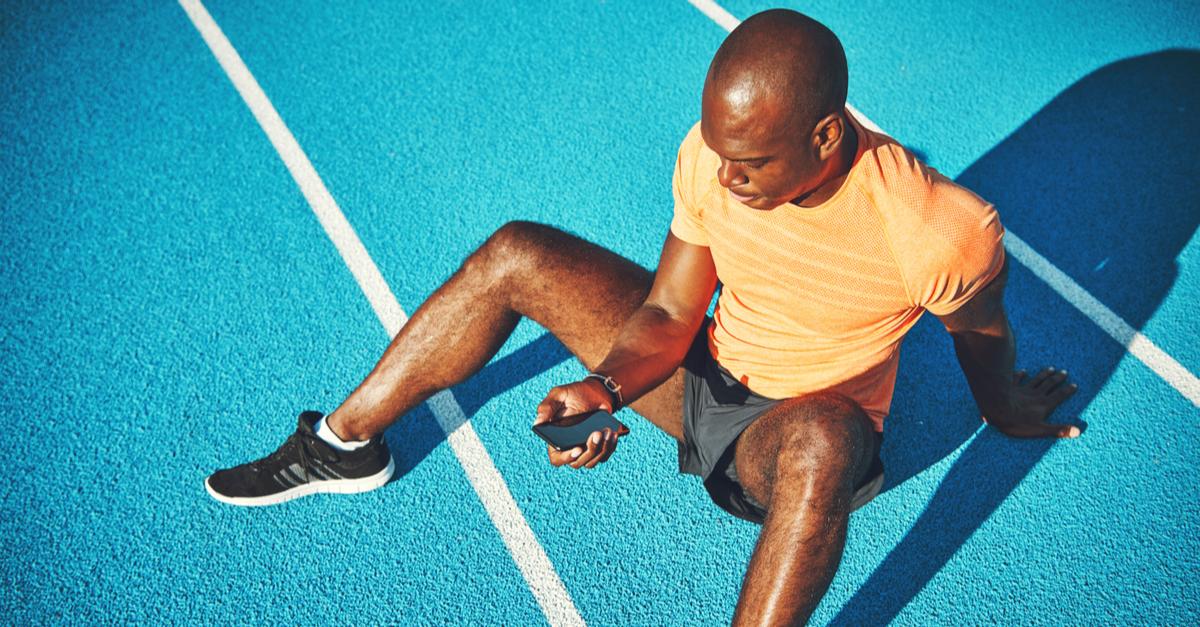 One of the most challenging things about sticking with any exercise routine, whether it's running or something else entirely, is staying motivated. Especially with something like running in which the parameters for success are clearly defined (i.e. expectations for time based on your age group).
The first step to ensuring you're going to stay with a plan is to remind yourself why you're partaking in the activity. We all start for a reason – and usually, we can build up our motivational levels by experiencing success and achieving goals. However, we can lose steam despite our best intentions. Keeping a list of why you began your activity (and what you gain out of doing the activity) can be a great motivational tool. Some of us run for weight loss purposes, to try to beat PRs, for our family, or for symbolic reasons (like after a cancer diagnosis, or to honor someone else). Keeping this thought in the forefront of your mind as you stretch or warm up for your run can help you stay grounded.
"As runners, we realize the importance of our health and training. Running along with regular exercise boosts our immune system and lowers our risk for infection. So even in quarantine, we adopt various workouts to do in our backyards, in our neighborhood or even if it's in the parking lot of an empty mall (doing intervals or repeats)," said Tina Klein, MPA, Balanced Running Founder, Coach and World Class Athlete. "The athletes we coach have been following their training plans with hill repeats in their neighborhoods, running interval workouts in parks that have limited opening areas, training safe by keeping their social distancing, and posting their accomplishments on social media."
In addition to finding motivation and community on social media, it's also important to remember that there is strength in numbers, and finding an accountability coach or partner can make things more motivational.
"I'm a boutique one-on-one coach so I've been able to maintain meeting with and training my clients through this pandemic for the most part. I also text my clients every day to keep them motivated and just to get a sense of how they're holding up," Raymer added.
How Equipment and Technology Can Help You Achieve Your Goals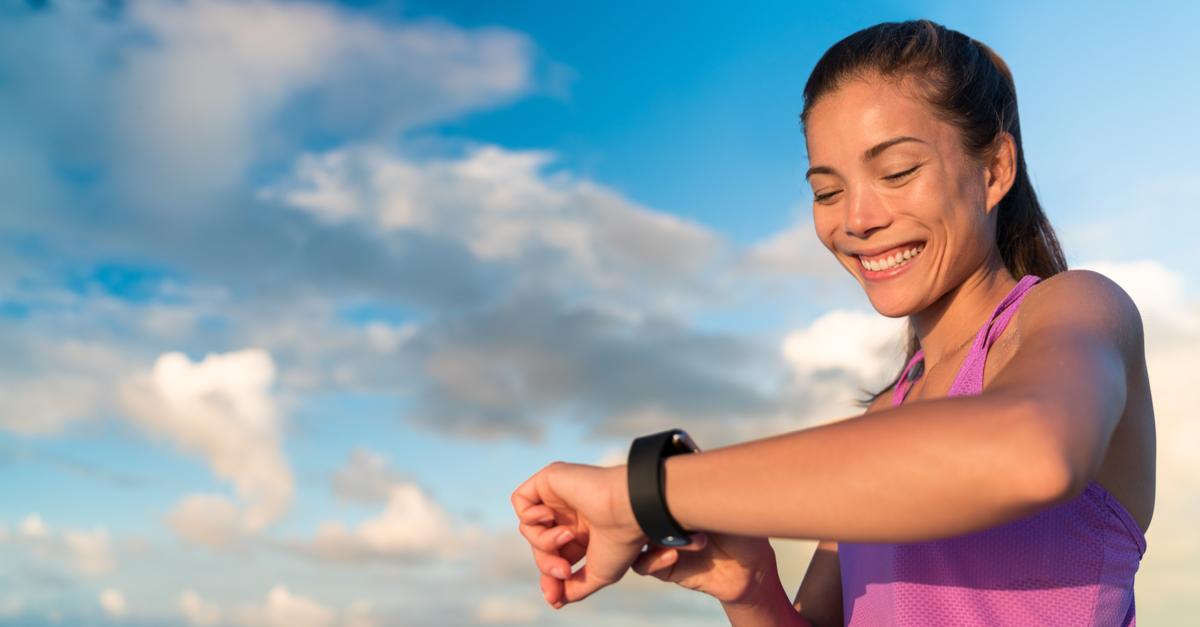 When you're not running outside, using a treadmill, elliptical or stationary bike can be a useful way to keep up with your training and catch up on your favorite TV show, movie or book.
Make technology and smart devices go to work for you, which can help you to achieve your goals more efficiently. For example, many devices like smart watches, Fitbits, and others will track your steps, exercise, calories burned, sleep duration/quality, and more.
Certain Fitbit models allow users to track your route, analyze your performance on the route, and play music without needing to have a smartphone nearby. Certain apps also serve the same function, such as MapMyRun, RunKeeper, Nike Run, Adidas Running, Couch to 5K, Pacer, Strava and more. These apps are useful for runners regardless of their level, and are compatible for Apple and Android phones.
"In terms of technology, Garmin and Strava are typically what all my clients use. Strava has been a Godsend during COVID-19 because my clients can go after virtual titles or trophies at a variety of distances and paces. Obtaining virtual titles and trophies can also serve as a great motivator," Raymer said.
Others have changed things up in different ways while still making use of technology.
"Some have pivoted via other training (i.e. rowing, indoor cycling, others via cross training via social media challenges), some with virtual races, others through water running," said Klein. "We've also posted AMRAPs and running within our 'safe zone' and provided training via Zoom and social media for others to follow."
AMRAPs is a term from CrossFit that means "As Many Rounds As Possible" or "As Many Reps As Possible," depending on the type of workout you're doing.
Preserving Optimal Mental Health
Since the COVID-19 pandemic, many people have experienced changes in their mood and mental health. Stay-at-home orders, being an essential worker, having to work from home, social isolation, lack of financial resources and other factors can significantly affect peoples' mental health. For these reasons, it's more important than ever to prioritize and make time for activities that have positive impacts for our mental health and wellbeing.
Running can have critical impacts on mental health, especially for conditions like anxiety and depression. Since the 1970s, researchers have examined running as a treatment for psychological conditions like depression. In one study, researchers compared running therapy to antidepressants in a population of 160 participants with major depressive and/or anxiety disorder for a duration of 16 weeks, in which the running therapy was found to be effective (Lever-van Milligen et al., 2019).
Many people may have heard of a "runner's high," but is there any truth to this phenomenon? Runner's high refers to a feeling of exhilaration and euphoria following a run. It's true, exercise releases endorphins, which are our "feel-good" hormones. But there's something else at play here. Following an intense bout of exercise, a person may feel relaxed. This is due to the release of a biochemical substance known as endocannabinoids. The body produces these endocannabinoids naturally, but they may mimic the same feelings of relaxation a person might obtain through cannabis (Linden, 2020).
When it comes specifically to marathon running, the positive mental health impacts are tangible irrespective of a person's age or occupation. For example, a study compared the mental health of law and psychology students after they began a running program. In a sample of 206 students, researchers discovered a negative association between exercise and psychological distress (Skead & Rogers, 2016). People can lessen or even mitigate psychological symptoms like anxiety, depression, and stress through regular exercise, particularly running.
Conclusion
Staying active is beneficial for mental and physical health, especially during a time when people are staying home. Although COVID-19 has complicated the business of running and marathons, continuing to preserve a level of motivation to sustain at-home trainings, trail runs and goal setting is more important than ever. Marathons and associated events may temporarily be put on hold, but they'll return at some point, even if they have to be modified for public health reasons.
References
Lever-van Milligen, B.A., et al. (2019). The impact of depression and anxiety treatment on biological aging and metabolic stress: study protocol of the Mood treatment with antidepressants or running (MOTAR) study. BMC Psychiatry, 425(19).
Linden, D.J. (2020). The truth behind 'runner's high' and other mental benefits of running. Retrieved from https://www.hopkinsmedicine.org/health/wellness-and-prevention/the-truth-behind-runners-high-and-other-mental-benefits-of-running
Murphy, M. (2018). Neuroscience explains why you need to write down your goals if you actually want to achieve them. Retrieved from https://www.forbes.com/sites/markmurphy/2018/04/15/neuroscience-explains-why-you-need-to-write-down-your-goals-if-you-actually-want-to-achieve-them/#d68777b79059
Skead, N.K., & Rogers, S.L. (2016). Running to well-being: A comparative study on the impact of exercise on the physical and mental health of law and psychology students. International Journal of Law and Psychiatry, 49(A), 66-74.