On the Treadmill or the Road: Resources for Runners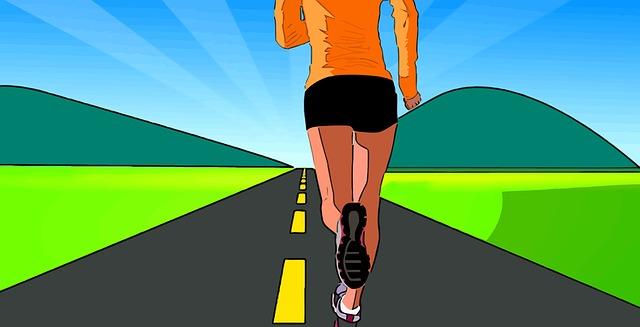 For millions of people, running is a popular sport and form of exercise. This method of movement is not new however, and humans have been running throughout history. Originally the need to run was born out of self-preservation as people ran to hunt or escape predators. It was also a means of travel during a time when there were no other options when it came to moving quickly from one location to another. Today, people run for numerous reasons, such as sports or fitness.
As a sport, there are often events such as races or marathons that both professionals and amateur runners may participate in. This includes track, cross-country, trail, and road running. Road running may include marathons such as 5k (3.1 miles), half or 21k (13 mile), or full marathon, which is approximately 42k (26 miles). Professionals who are at the top of the sport may participate in professional competitions, such as the Olympic Games. Health and fitness are also very common reasons for running. Running helps people to lose weight or stay in good physical shape. It reduces blood pressure, lowers the risk of heart disease, and it may also assist in lowering a person's cholesterol. In addition, running also helps to lower stress.
The website for the American Running Association. This site includes information for runners such as events, photos, running news, and a section called "The Clinic" which lists answers to members questions about running, nutrition, and training.
The official website for the Road Runners Club of America. This is a running organization that was founded in 1958 that supports the sport of running. Members can find running clubs through the website, look for upcoming running events, and take advantage of a number of services and programs.
The Run for Our Sons website for marathons to end Duchenne Muscular Dystrophy. The website lists upcoming races and provides information on how to register and start a team.
The Running Tips page on the Runner's World magazine website. This page gives the reader's excerpts and links to numerous running tip articles on the site.
One Hundred and One Greatest Running Tips
Running tips on the website for women's Health Magazine. The tips are presented in slide show format.
An article on the website for Men's Health magazine. Readers are given answers to a few of the common questions asked by running beginners.
Ten Ways to Improve Your Running Technique
A slide show on the website for Shape magazine that gives the reader ten ways that they can improve their technique while running.
This is a slide show presented by Fitness magazine. The slide show is meant to give beginners tips for running and training.
What are the Fitness Benefits of Running?
An article on the MedicineNet.com website that discusses the fitness benefits that can be gained by running. The page also reviews how running can help to burn fat. The reader will also find other helpful links to information about running.
NHS Choices: Running Tips for Beginners
An article that gives new runners practical advice about running. The article is in sections that include what a person should do before they start running, how they should start running, and tips on how to stay motivated. Further information on the page includes recommended activity levels for people at different age groups.
Keep on Running: Tips for Withstanding Winter
A helpful advice article about running in the winter months. The reader is given practical advice such as warming up, staying hydrated, and staying safe and visible during dark and snowy conditions.
Teens Health – Running Safety Tips
An article that is designed for teens, but provides useful tips to runners of all ages. The article covers information such as how to avoid injury while running, what to wear, how to plan for weather conditions, and choosing the best place to run.
Training Tips – Barefoot Running
The National Geographic magazine website discusses barefoot running with its readers. The focus of the article is to provide the readers with five tips on how to run barefoot. The advice is given by Ted McDonald, an experienced barefoot runner.
The website for Susan G. Komen Race for the Cure for breast cancer research. The website includes links to races across the United States on the "find a race" map. This page also allows runner's to search races for the current or following year, and to specify a location and a month for a race.
A web page that helps readers to establish races in their area. The website provides information on how to plan, post and set up online register for the event.
Extreme Distance Running – Too Much of a Good Thing?
An article on the San Francisco Chronicle website that discusses whether excess running is good or bad for one's health. The article discusses potential health changes and risks that are associated with extreme exercise.
Live 2 run Marathon Guide.com Calendar
This page of the MarathonGuide.com lists marathons for both the United States and Canada. The website includes other information such as resources and articles on running and training.
Use Proper Form When Running
Health tips from Medline Plus. The tips provide the reader with advice on how to use proper form when running. The tips are based on suggestions by the American Council on Exercise.
The Benefits of Running
An article that reviews the physical and mental benefits of running. Topics in the article include answering the question of why people run, running and diet, and running for a cure.
Building Strong Bones – Running may Provide More Benefits Than Resistance Training
A University of Missouri article that explores running and other high impact exercises as a means of strengthening muscles. The article is based on research conducted by the University.
Benefits of Running Barefoot
A video on the Highland Hospital website. The video features Tom Campbell M.D. Who discusses the benefits of barefoot running versus the more common running with shoes.
The Health Benefits of Marathon Running
An ABC News video that discusses the health benefits of running in marathons and other races. The video features John Metzl from the New York Hospital for Special Surgery.
A Columbia University Go Ask Alice article that answers the question of how many days should pass between workouts. The in-depth answer includes ways that runners can reduce the stress on their bodies when preparing to run.
Is Barefoot Running Better for the Body?
An article from the Stanford School of Medicine that reviews the benefits of barefoot running and the risks. The article is interview based and also discusses the risks of injury associated with barefoot running.
Urban Running Tips – How to Get the Most out of Your Run
A Hospital for Special Surgery article that discusses running in city areas. The article gives the reader brief, yet helpful, tips on how to get the most out of this type of running.
University of Utah Health Care – Running Tips
Running tips from the American Academy of Family Physicians. The tips are brief, to the point and listed in bulleted format for quick reading.
Mount St. Mary's University – Walking and Running Safety Tips
A long list of safety tips listed in bulleted format. Some of the tips are for running safely on campus, however most tips are general safety tips that should be followed by all runners, such as using the buddy system when running and facing traffic while running.
Running Tips for Beginning Runners
One hundred running tips for the beginning runner are listed on this web page. The list covers tips on apparel, community, motivation, nutrition, safety, training, and the prevention of injuries.
Gracie Bible College Running Tips
An article that discusses the importance of warming up and cooling down regardless of the season. It also provides tips on how to effectively do so.
Eight Tips for Running with Diabetes
An article from the Joslin Diabetes Center that gives a brief review of the benefits of running when diabetic. The tips are the main portion of the article, and they are listed in a numbered format.
Running Shoe Life
An article that discusses when running shoes should be replaced. It also includes tips on how to care for shoes to prolong their usefulness.