Where to Buy a Treadmill in Chicago, Illinois
Looking for a new treadmill to shake up your fitness routine? With so many stores in Chicago, Illinois selling fitness equipment like treadmills, it's hard to pinpoint where you will get the best deal.
So, where should Chicagoans shop for treadmills? Below you will find our picks of the most reputable and reliable stores in Chicago that sell treadmills, as well as some expert advice for treadmill shopping to help you bag the best deal.
Click here to see why you might want to buy your treadmill online instead.
Best Places for Treadmill Shopping in Chicago
Address: 2599 N Elston Ave, Chicago, IL 60647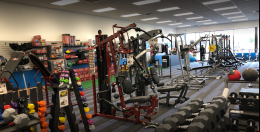 Sandwiched between West Lakeview and Bucktown you will find Fitness Factory, a small fitness equipment chain with four Chicago area superstores. The outlet retailer stocks a comprehensive selection of residential and commercial-grade treadmills from brands such as Spirit, TRUE, Speedfit, Landice, Xterra, Star Trac and Tread Climber with prices ranging from $699 (sale price) to $14,395. User feedback is very positive; the store earns a high-ranking 4.5* review on Google.
Address: 2070 N Clybourn Ave, Chicago, IL 60614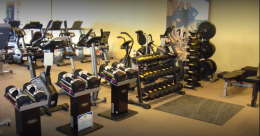 Located between Webster Street and Cortland Street just a short trip from Armitage Subway station, you will find Top Fitness Chicago store. It's one of over 20 stores owned by the chain across the country. They stock home gym treadmills from Precor Home Fitness including models from brands such as Precor, True, and Spirit, as well as the Assault Air Runner. Prices start at $1,199 and go all the way up to $12,999. User feedback of the store is positive, as reflected by their stellar 4.8* Google review. It's worth noting that the treadmill selection is restricted to these brand names.
Address: 1453 S Waukegan Rd, Northbrook, IL 60062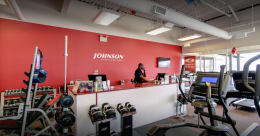 Although this store is a short drive out of the city centre, it does stock a wide variety of new and used treadmills from numerous brands for you to try out. These include higher-end brands such as Matrix, Landice and Vision Fitness as well as some more budget-friendly models from household names such as Horizon Fitness and NordicTrack. Prices start at $649 (sale price) and go all the way up to $8,999. There are mostly positive reviews for the store, as reflected by their 3.8* Google rating.
Why Buy Online Direct from the Manufacturer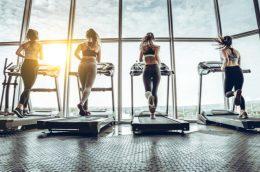 Although there is a great selection of stores in the windy city that stock treadmills and other fitness gear, shopping for a treadmill online has many benefits over buying in-store: the biggest one being price. You will usually get the best deal online.
Trying before you buy and browsing treadmill options in-store can be really useful, especially if you're a first-time treadmill owner. We are not saying you should not do that. In fact, we recommend that you do check out some stores in person to get a feel for what type of treadmill you like.
But as you are browsing, jot down which brands and machines you prefer and check out some unbiased reviews of the model you are considering. The reviews on our site will help you navigate the world of treadmill options and determine if the machine you are looking at is up to scratch in terms of quality, durability and value.
As well as getting the best deal online, you will also beat the shopping rush, skip the pushy salesman, and be able to review your options from the comfort of your living room. Physical stores just simply can't stock the selection of models and variety of prices for every budget. Online, you can browse a huge range of options at every price point. You can often get special online discounts and offers such as free shipping or free memberships to interactive fitness services such as iFit if you buy online too.
Got your eye on a machine or want to find out more about a particular treadmill brand now? Check out our honest treadmill reviews and best treadmills for 2020 to learn more and get the best deal online today. Want to stick to a specific budget? We've also categorized the best treadmills on the market into clear-cut price ranges, from treadmills under $1,000 to the best value elite models. Happy treadmill shopping!