Endurance TF3i
The Endurance TF3i by Body-Solid treadmill is a home workout machine with club-quality features and a great warranty. It's priced considerably lower than other treadmills in its class. Here is our review on it:
What We Like

Portability: This treadmill model can be folded for easy transport and to save space. (If portability isn't a necessity, then consider the Endurance TF3 for about $200 less.)
Programs: The TF3i's workout programs were designed with fitness coaches in order to deliver superior results. Options include cardio training, endurance training, interval training, and weight loss. Heart rate sensors are included.
Stability: The TF3i treadmill features a steel frame that easily supports the pounding of a runner weighing up to 275 pounds. The track, frame, motor, and other parts are sold with a lifetime guarantee.
Warranty: Endurance treadmills are sold with lifetime warranties on the belts, motors, and electronic parts.
What We Don't Like

Lack of bells & whistles: Some exercisers will get a lot more accomplished on a machine with TV, iFit technology, and other entertainment options.
Short belt: Endurance tracks are notoriously tiny. The TF3i has a small 50"x18" running area.
Our Verdict
Endurance's TF3i Treadmill packs high-quality exercise components into a relatively low-cost machine. However, it's only suitable for smaller users because of its short track length.
Customers pay extra for portability. If portability isn't needed, then the regular TF3 Treadmill might be a better choice. Also, when reviewed, the TF4i treadmill by Endurance has a slightly longer belt, a stronger motor, and 10 additional built in programs compared with the TF3i.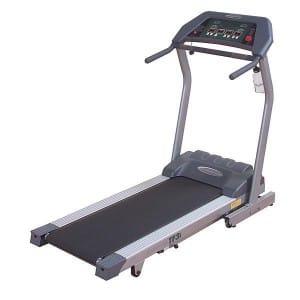 You can find the Endurance TF3i Treadmill currently on sale only at Amazon
See best price »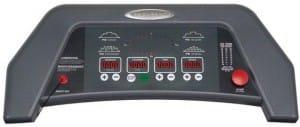 The Endurance TF3i Treadmill is currently on sale.
Other Endurance Treadmill Reviews: