Sole F63 Review
Best Buy Award(s):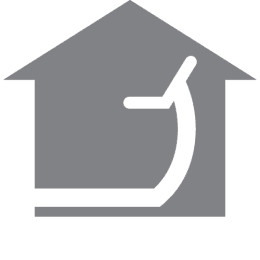 Home Use
For Walkers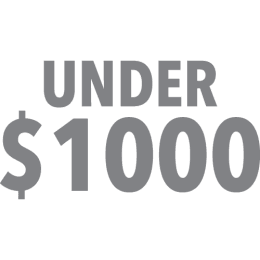 Under $1,000
Black Friday Sale! The Sole F63 Treadmill is $100 off. Click here to get the deal.
I Recommend this Treadmill For You If:
You're looking for a budget-friendly treadmill priced under $1,200.

You're new to exercising at home and want a simple but high-quality treadmill to get you started.

You're looking for a competitive warranty across the board.

High-quality, durable treadmill basics mean more to you than luxury extras. 
The Sole F63 is one of the highest-quality, basic folding treadmills under $1,200 on the market. Although it's the simplest model in Sole's current lineup, it still bags nearly five stars (4.5 to be exact) in our review. 
Recently enhanced, the F63 folding treadmill now features a 60-inch running surface, a 3.0 CHP motor and an upgraded console with 10 training programs. Its powder coated steel frame is built to hold steady at the track's top speed of 12 mph and 15% incline. As a bodybuilder who regularly cuts bodyfat for shows, I'd say the speed and incline offered here are two of the better features. To achieve fat loss one must increase the caloric burn yes, but for continued improvement an increase in one's metabolism is also crucial. An incline of 15% means one can significantly spike this by way of High Intensity Interval Training (HIIT), proven to be a winner in the arena of fat loss. The treadmill is equipped with a fan, although it's not as high-speed as other models. Positioned at the top of the console, the vents can't be moved downward and this might be inconvenient depending on the user's height. 
Workout progress is shown on a 6.5-inch LCD which can be integrated with the Sole Fitness mobile app for wireless tracking and fitness stats sharing. The treadmill is also equipped with an integrated tablet holder for users to bring their own screen, or as I prefer to do, park it in front of a smart television. The app is compatible with both iOS and Android devices, so whatever tech you own, you can view your progress on your mobile in real time. What's more, the Sole app can communicate with other apps such as FitBit and MyFitnessPal so you can continue using whatever programs you're familiar with and store all of your workout history in one location. As for extra features, the F63 also includes an integrated tablet holder, Bluetooth audio speakers, and a USB charging port. It's 325-pound weight maximum also means the treadmill is good to go for most everyone.
The F63's $1199.99 sale price includes a competitive warranty offering lifetime coverage for the frame and motor; three years for the parts, deck, and electronics; and one year of labor. For a list of our Best Folding Treadmills see our review.
What's New for 2022:
An integrated tablet holder has been built into the machine's console. If the 6.5-inch LCD screen isn't sufficient, runners can always affix a tablet or phone to the console and incorporate any number of apps or streaming services while they run. This opens up the entertainment options considerably. This also allows for a more diverse array of app usage as one is not locked into a specific program when using their own screen.

The new model also brings Bluetooth Audio Speakers, meaning music or other other sound from streaming devices is much more accessible.

The new year also brings a USB port to the machine, which is a critical addition to keep devices attached to the tablet holder running during long sessions.
Sole F63 Treadmill - Key Specs:
| | |
| --- | --- |
| Star Rating: | 4.5-stars |
| Motor: | 3.0 HP |
| Incline: | 0 to 15% |
| Running Area: | 20" x 60" |
| Folding: | Yes |
| Top Speed: | 12 MPH |
| Weight Capacity: | 325 LBS |
| Dimensions: | 82" L x 35" W x 57" H |
| Built-In Programs: | 10 |
See Our Video Review Of The Sole F63
What I Like:
Top-of-the-range parts: Sole Fitness home treadmills are some of the very best in the industry. Rather than putting a lot of time and energy into the 'extras' in an attempt to set themselves apart from other brands, they focus solely on the basics, ensuring they are the absolute best there is. Getting the basics right is often even more beneficial than fine-tuning the 'extras' because these foundations can determine whether or not the treadmill stands up over the long haul. Sole offers top quality where it really counts, including commercial-grade treadmill components such as advanced cushioning, large track rollers and a heavy duty motor.
Motor: The F63 motor is quiet and will carry you through your walking, jogging, and running workouts just fine. Its 3.0 CHP motor is kept cool by heavy-duty flywheels which help to ensure durability, possibly even more so than models with larger motors.
Track Features:
The Sole F63's track is another place where the treadmill really shines. Not only is it well made, the fact that it's 60 inches long and 20 inches wide while still being foldable means that you'll feel right at home regardless of whether you're walking or running.
The F63 offers a 15% incline, giving you the option to intensify your workouts and help burn fat and calories faster than ever before. The feature works whether you're running or walking, adding an extra layer of programming options to each and every workout. The machine inclines quietly and control panels are located on the handlebars as well as the console.
Heart Rate Monitoring: Keeping tabs on your heart rate is easy with the F63; the machine integrates with wireless chest straps and comes with contact pulse monitors built in. What's more, you can utilize your heart rate data to guide the machine's difficulty and choose to speed up or slow down your walk or run at any time.
Preset Workouts:
The F63 offers 10 preset workouts to help you reach your fitness goals as well as two user profiles with custom information which allow you to quickly pick up where you left off after each workout.
The 6.5-inch LCD screen provides all the key information about your workout, ensuring you know exactly where you're at.
Cushioning: The treadmill's Cushion Flex Whisper Deck helps to minimize joint pain by lessening joint impact on the treadmill. In fact, the feature has been shown to help lessen joint impact by 35-45% in comparison to running on pavement.
Compact Design:
Short on space? The good news is that the F63 is a foldable treadmill that doesn't sacrifice on stability. This means that although it can be stored easily and benefits from a hydraulic shock assist soft drop system ensuring the takedown is a breeze, it's still very stable and won't wobble like many other foldable treadmills in its class. 
Extras: The F63 prioritizes user comfort by offering an integrated tablet holder, Bluetooth audio speakers, USB charging port and water bottle holder.
Warranty: The F63 offers lifetime coverage for the frame and motor; three years for the parts, deck, and electronics; and one year of labor. 
What I Don't Like:
Simplest Sole Treadmill: It's not easy to find fault with Sole treadmills. That said, as with any fitness equipment line, the entry-level model naturally has fewer features than the top-of-the-range machines. The more expensive treadmills in this series have more powerful motors, more advanced displays and other upgrades.
Slow Acceleration: Older versions of this treadmill were sometimes slow to accelerate.
My Final Verdict:
At $1199.99 with a generous warranty, the Sole F63 is an excellent, budget-friendly choice for at-home cardio training. The commercial-grade motor and cushioned track can support many years of reliable and comfortable use, as well as now accommodating for taller users with its updated, longer track. The combination of a low price, durable components and Sole's great customer service explains why the F63 is one of the brand's most popular treadmills year after year.
I'd strongly recommend this machine for anyone seeking a tool to burn calories. With a 325-pound weight maximum, just about anyone can strap on a weighted vest and significantly increase their load. That said, if you're looking for a broader range of machines, consider our ranking of the Best Home Treadmills of 2021.
Curious about Sole's higher-level treadmills? Check out the Sole F80 Folding Treadmill.
Sole F63 Giveaway
Update: Congratulations to Dawn C. from Michigan, the winner of our Sole F63 Giveaway!
About the Author
Brian Boyce is an 8X national qualifier in NPC Men's Bodybuilding and Classic Physique. In addition to bodybuilding, he competes in sanctioned powerlifting meets as well as strongman events. Brian has tested and reviewed numerous products in his own home gym outfitted with commercial equipment on his farm.
Recent Updates
October 4, 2022: Updated price as per the manufacturer's website. Added original photography from test-run. More FAQs have been included.
July 13, 2021: Added some FAQs to the page.
Sole F63 FAQs
How much does a Sole F63 treadmill weigh?
A Sole F63 treadmill weighs 254 lbs. The model also has a maximum weight capacity of 325 lbs.
Does the Sole F63 treadmill fold?
Yes, the Sole F63 is a foldable treadmill. It safely locks into an upright position with Sole's Easy Assist Folding Deck Design which helps you to fold and unfold your treadmill.
Is the Sole F63 easy to assemble and disassemble?
Sole provides a range of videos on their site to help with the assembly of their machines, as well as how to maintain and clean your Sole treadmill. Alternatively, customers can pay $239 for full assembly by the delivery company.
Is the Sole F63 a noisy treadmill?
All treadmills emit some level of noise, but whether it's a problem or not is typically up to the user. The Sole F63 has been measured around 70 decibel level, which is comparable to a car at idle.
What are the dimensions of the Sole F63?
82" L x 35" W x 57" H are the dimensions for the Sole F63, and the running area measures at 20" x 60".