Sole F80 Review
Best Buy Award(s):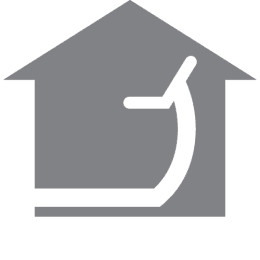 Home Use
Folding
For Runners
Under $1500
The updated Sole F80 folding treadmill is now roomier and more powerful than before with new features and upgraded specs. Some of its star features include an enhanced 9-inch display and a built-in tablet holder for convenient multitasking, entertainment, and data syncing to your fitness apps. The super-sized 22 x 60-inch running surface is accommodating for tall runners. With a commercial 3.5 HP motor, you can expect club-quality durability and low maintenance. Top all that with a power incline of 15% grade, the Sole F80 earns a spot in our list of best treadmills.
Sole gave the F80 a reversible deck when it upgraded the model, which not only doubles the life of the deck but also reduces the sound of each step and reduces impact by up to 40% compared with outdoor training. Especially if you have joint injuries, this feature reduces your risk of developing arthritis. They have even partnered with the Studio fitness app to unlock limitless exercise enhancement opportunities, so let's break down everything you need to make the right purchasing decision.
PROS
Excellent durability for the price
Large running deck
Shock absorption up to 40% compared to road running
Foldable
Six built-in programs
Decline and incline capabilities
CONS
Low-tech
Short side rails
Hard to contact customer support
See our video review of the Sole F80
Sole F80 Treadmill - Key Specs:
| | |
| --- | --- |
| Star Rating: | 4.9-stars |
| Motor: | 3.5 HP |
| Incline: | 0 to 15% |
| Running Area: | 22" x 60" |
| Folding: | Yes |
| Top Speed: | 12 MPH |
| Weight Capacity: | 375 LBS |
| Dimensions: | 82" L x 37" W x 66" H |
| Built-In Programs: | 6 |
This Treadmill Could Be For You If:
You'd rather pay less for quality by skipping fancy tech and using your smart device.

You want an easily-foldable treadmill.

You need a motor that supports long distance running, interval training, and hill training.

You're tall/heavy and demand more from the motor.

You like to track your workout stats with fitness apps.
Construction
Frame
The F80 is built to last with commercial-grade parts which help ensure the machine runs for many years and provides a comfortable ride. Solid steel makes up everything from the side rails and cross beams to the handlebars and more. Sole even reinforces strength by welding instead of attaching with bolts where possible.
How do they pack in such high quality under $2,000? Keep reading!
Deck
The F80 treadmill provides a roomy deck at 22 by 60 inches, making it comfortable for larger users and for those who feel they need more space when running. If you primarily plan to use your treadmill for walking, you can probably get by with the less expensive Sole F63. It has a smaller deck to facilitate a shorter stride. However, the F80 model is ideal for running and accommodating those over six feet tall. 
Cushioning
The Sole F80's excellent shock absorption adds extra comfort, allowing you to enjoy running or walking on your machine daily. Its top-of-the-line cushioning system is designed to take the stress off your joints so that you can run pain free. Its Cushion Flex Whisper Deck minimizes joint impact up to 40% compared to road running, allowing you to keep your workout routine consistent and also helps to minimize training injuries.
Folding Capabilities
Another clear benefit of this treadmill is the fact that it can be easily folded to save space. If you are building a small home gym, you can feel confident that the F80 will meet your compact space requirements. It's a really easy machine to fold up too; just flip the switch, and watch it fold up automatically. 
The Sole F80 requires 44"L x 36"W of storage space when folded. The base only takes up 34"L x 36″, but the deck folds up at about a 70 degree angle, so there's 10" of overhang to factor in. You'll also need 70" of vertical space available for the folded Sole F80.
High-Power Motor
The F80's 3.5 HP motor is ideal for those who enjoy longer runs as well as heavier individuals who demand more from their machine. This treadmill will easily support any gruelling workout, from long distance running to interval training and hill training.
You can count on a quiet run with the Sole F80. Using an app to measure decibels at different speed, I was able to measure noise to give you a better idea of what you can expect:
3 mph- 35 decibels, comparable to normal conversation
6 mph- 46 decibels, comparable to the sound of a dishwasher
9 mph- 57 decibels, comparable to the sound of a running car
12 mph- 61 decibels, comparable to the sound of a vacuum cleaner
Display
Screen and Presentation
With a 9-inch LCD screen, you won't have trouble keeping tabs on your workout session. More of a fitness apps fanatic? The F80 offers a secure tablet holder so you can run data tracking in the background while you enjoy other apps for TV, reading, streaming music or whatever else motivates you. Most of us already have the devices we need to enhance our workouts, so there's no need to buy new tech if you're on a budget and want a quality machine.
Accessories
Since the Sole F80 doesn't feature a fancy touchscreen, the tablet holder provides the ability to bring your own device to the table. Fans of heart rate training will enjoy the included chest strap for a real-time readout that appears on the LCD screen. EKG sensors are also located on the handrails. Cooling fans are also included in the Sole F80 construction to keep you from overheating during your workout.
Training
6 Workout Programs
Don't let the simplicity of the console fool you. Kick boredom to the curb with Sole's six preset workout programs to help you reach your fitness goals. From fat loss and improved cardio to strength building, athletic improvements, and more, there's a program for that. To help you keep track of your stats, the F80 can store up to two different user profiles in the console. It also offers integrated pulse monitors on the handrails and the option of using a wireless chest strap which is included with the purchase.
Speed and Incline
Sole F80 features a good range of speed and incline settings to keep workouts varied. From 0.5-12 mph, you can perform fast sprints, slow uphill climbs, and anything in-between. The handlebar controls make it easy to perform interval training where you'll explore a fuller spectrum of the speed range during a single session.
For a more thorough leg workout, adding incline shift muscle recruitment to the glutes and hamstrings where a flatter surface focuses on the quads. Balancing out the use of antagonist muscle groups makes for a more balanced fitness regimen, and Sole F80 is generous with a 0-15% incline range.
The combination of speed and incline on the Sole F80 makes this model ideal for steady state and interval training. Those who incorporate hill training in their regimen will be well-facilitated for uphill simulation, but the lack of decline will make it difficult to prepare for real-world terrain.
Studio App Partnership and Tech Integration
The F80's Bluetooth compatibility allows you to transfer their exercise data from the treadmill to your smart device. They recently partnered with Studio to open up worlds of possibilities. Thousands of workouts are available with new ones added daily. You can also benefit from pro guidance by world-renowned instructors and leaderboards to keep things competitive. This is all available for $19.99/month or $199/year, and they also offer a 30 day free trial.
Not interested in paying for a Studio membership? You can choose to track progress on the Sole app for free or have your workout data transferred to a fitness app of your choice such as Fitbit, Record, Mapmyrun or Apple Health. The F80 also offers built-in cooling fans to keep you comfortable during your workout, an accessory tray, an integrated tablet holder, Bluetooth speakers, and a USB charging port.
Durability
There are a few key factors that indicate the Sole F80 is built to last. For starters, it offers a great warranty package for this level of machine, giving you lifetime coverage on the frame, motor, and deck; 5 years on electronics and parts; and 2 years on labor. Its all-steel, welded construction makes it sturdy and able to withstand aggressive running and heavier weights. The belt wraps around 2.5″ rollers. This is important to consider, because rollers that are 1.6″ are much more prone to damage. The 375 lb. weight limit is high for a product in this price range, another key indicator the manufacturer is confident in its ability to make the grade. What's more, it offers a durable two-ply belt that produces less heat, thus a reduced need to lubricate.
My Final Verdict:
At its $1,699 sale price, the Sole F80 is a bestseller and buyers won't be disappointed with their purchase. It's a sensible mid-range option between Sole's entry-level F63 treadmill and their high-end F85 model. Overall, this cardio trainer delivers excellent value with its club-quality components and upgraded, modern features. 
New for 2022 

Studio App Integration: Studio announced their partnership with Studio, a highly popular fitness app. This opens up an ever-changing array of treadmill-specific programming as well as off-the-machine supplemental guidance for a well-rounded fitness regimen.
New for 2021 
Mobile Data Transfer Capability: Using the Sole Fitness app, you can now transfer your workout data from your treadmill to your mobile device, allowing you to integrate the Sole F80 with your favorite fitness tracking apps like FitBit and My Fitness Pal.
Roomier Surface Area: To accommodate taller runners and/or faster runs, the Sole F80 running surface has increased to 22″ x 60″.
Recent Updates
December 12, 2022- Added measurements when folded.
October 4, 2022: Fact checked all specs, updated current price as listed on manufacturer's website.
July 13, 2021: Added some FAQs to the page.
Sole F80 FAQs
How much does the Sole F80 weigh?
The Sole F80 weighs 278 pounds and its maximum user weight capacity is 375 pounds.
Where can I buy the Sole F80?
It's often best to buy your treadmill directly from the manufacturer. Buying your F80 treadmill directly from Sole takes into consideration the brand's online discounts, free shipping, consumer protections and 30-day trial period.
Does the Sole F80 have Bluetooth?
Yes, the Sole F80 is Bluetooth-enabled. This allows you to transfer your workout data from your treadmill to your smart device and other fitness apps.
What is the difference between the Sole F80 and F85?
The Sole F85 has a more powerful motor than the F80, offering a 4.0 HP drive as opposed to the F80's 3.5 HP. This allows the F85 to support heavier users more easily (its weight capacity is 400 lb. rather than 375 lb.). It also bumps up the roller size to 2.75" and the display to a 10.1" TFT LCD as opposed to the F80's 2.5" roller length and 9.0" LCD.
Is the Sole F80 difficult to disassemble?
Disassembly is easy. The owner's manual walks you through the process using the tools provided in the assembly hardware kit. Since it disassembles down to the deck and console, you're able to move the unit through most doors and walkways without no issues. However, it can be a little tricky to get it through narrow stairways and hallways.