LifeSpan Treadmill Review
Best Buy Award(s):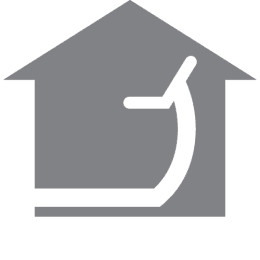 Home Use
LifeSpan Fitness sells treadmills and treadmill desks with residential and light commercial warranties. Combining generous programming with high-quality parts, this Utah-based company frequently produces award winners. The LifeSpan TR4000i Treadmill, for example, was named Best Treadmill by Health Magazine and gets five gold stars in our review. We're big fans of the LifeSpan i-series overall; it raised this brand's rating from an impressive 4 to a rare 4.5.
Several qualities of LifeSpan treadmills help them stand out. First, many can be folded when not in use yet are known for stability and high weight capacities. Second, these units tend to have more safety features than typical treadmills. Third, these machines make unique calculations such as body fat percentage and basal metabolic rate.
Finally, their preset programming is usually quite generous. The TR4000i and others in its series target weight loss, cardiovascular health, sports training and healthy living in general. Membership in the LifeSpan Fitness Club adds unlimited personalized workouts and lets trainees chart their treadmill workout data online.
What We Like

Size: Most LifeSpan treadmills can be folded easily for storage. Larger LifeSpan treadmills like the popular TR3000i can be folded to save floor space but probably won't be moved around often.
No assembly required: The LifeSpan Treadmill with Desk, the TR200 and many other LifeSpan treadmills arrive already assembled.
Console: LifeSpan consoles have soft-touch buttons and feature logical, user-friendly programs. Workout data can even be saved and transferred online through a USB port; many users maintain online LifeSpan Fitness Club accounts to track their progress.
Audio: i-series treadmills and several others by LifeSpan have high fidelity sound systems and smartphone ports.
Safety features: LifeSpan treadmills have more safety features than most home treadmills. For instance, Intelli-Guard is included on the LifeSpan Treadmill Desk. This means that if you walk away from the machine it will automatically stop running.
Customer service: LifeSpan tends to receive positive reviews for customer support.
Price: LifeSpan offers a good range of price options. Basic models start at about $700 and advanced home treadmills top out around $2,400. We've seen plenty of deep discounts online.
Warranties: LifeSpan warranties typically include lifetime protection on frames and motors. Depending on whether you choose a commercial or residential warranty, you might get five or seven years of parts protection and one or two years of no labor expenses.
What We Don't Like
We have very few critiques for LifeSpan treadmills. The most frequent complaint about these treadmills is minor: Some of them lack cooling fans. You can see other minor complaints in each individual LifeSpan treadmill review.

Our Verdict
LifeSpan offers something high-quality for everyone regardless of body size or budget. Their treadmills are well-made and incorporate safety features that would be especially valuable to elderly people and those who have small children in the home.
We recommend starting your search with the award-winning TR4000i with 60" track or the more affordable TR3000i with 56-inch track. We rarely award five stars but these LifeSpan treadmills are worthy exceptions.