NordicTrack Commercial 1750 Review
Best Buy Award(s):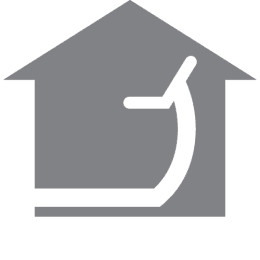 Home Use
Folding
For Runners
This Treadmill Could Be For You If You Want:
Lots of extras to keep you motivated like unlimited workout programs

Incline and decline

A quiet treadmill motor that can accommodate long-distance running, interval training, and speeds up to 12 mph

Cushioning for joint protection with an option to disable to mimic outdoor road running
Year after year, the NordicTrack Commercial 1750 secures a top spot in treadmill customer reviews around the world. It's powerful, fun to use with iFit, and priced right. The newly refreshed model for 2022 includes a handful of minor upgrades that are set to improve your overall running experience. Its 14″ HD display has improved graphics processing capability, faster dual 2.4 GHz & 5 GHz Wi-Fi connectivity, and the ability to pair to Bluetooth headphones. A new incline drive system promises even quieter operation than before, which is always a good thing, and automated incline and speed control for live workouts has been improved upon as well. The included year-long iFit plan has also upgraded from standard to family membership the whole household can enjoy.
Familiar highlights include a quiet 3.5 CHP motor that's strong enough for runners, the aforementioned 14-inch HD touch screen, iFit workouts, built-in workout programs, and power incline/decline to help sculpt your lower half.
When used with iFit, the incline/decline feature syncs with the elevations and dips of the terrain you choose to explore through iFit's Google Maps component. You can virtually experience routes in Africa, the Americas, Asia, Australia, Europe, and Antarctica. What's more, iFit delivers an infinite workout program variety and generates goal-based suggestions.
To save floor space, this full-sized home treadmill can be folded in about ten seconds with patented EasyLift Assist. All in all, the NordicTrack Commercial 1750 remains a customer favorite for in-home exercise.
See Our Video Review of the NordicTrack Commercial 1750 (2018 Model)
What We Like:
Motor:

The Commercial 1750 offers a 3.5 CHP motor and reaches speeds of up to 12 mph without making a ruckus. This makes it ideal for long-distance running as well as smooth and steady interval training.

Pivot/Tilt Touch Screen Control Panel:

These days,

it's a must that fitness equipment comes with a touch screen panel. With this model comes a 14-inch touch screen which allows you to flip between workout programs, check calories and miles, and use iFit so you can take advantage of on-the-go fitness guidance. You'll also be able to run through real streets by checking out Google Street Views or using the HD video feature that offers exercise paths around the world.

iFit Treadmill Workouts:

This treadmill's -3 to 15% decline/incline feature syncs with the elevations and dips of the landscape you choose to explore through iFit's Google Maps feature, ensuring that it really does feel like you're running outside on that terrain. This feature is ideal for those who struggle to stay motivated to keep exercising as it allows you to explore new locations.

iFit Data Tracking:

iFit keeps tabs on fitness stats with every session. Whenever a workout is completed, the data is logged into the treadmill and then paired with any other device on iFit. This makes getting exercise, nutrition, and lifestyle recommendations easier.

Workout Programs: NordicTrack Commercial 1750 offers 50 different workout programs designed by some of the best personal trainers in the industry. Think of all the money saved by not having to buy personal training sessions and instead simply relying on the machine. It will guide you through whichever workout you choose, and help navigate between points A and B. You'll have various workout options to choose from including speed training sessions, interval training workouts, calorie burn programs, and heart rate control options.
Incline & Decline Abilities:

The NordicTrack 1750 offers both a 15% incline and 3% decline to burn more calories, increase your resting metabolic rate, amp up cardiovascular conditioning level, and build muscle strength simultaneously. If you're into interval training you can simply use an incline to complete your interval rather than having to run if you so choose. Those prone to injuries will also find that going on an incline is far easier on their body as even a 1-2% gradient can help take some of the impact off the joints. Best of all, with new and improved auto-adjust technology, incline/decline transitions are fast and smooth, great for HIIT training.

Tablet Holder:

The Commercial 1750's built-in tablet holder can hold a tablet, book, or magazine, making it easy to stay entertained while working out. 

Audio: Bluetooth audio capabilities allow you to listen to your favorite workout playlists through its set of Premium Audio Speakers wirelessly. The ability to connect instructor-led training to your Bluetooth headphones is also a nice plus.
Tread Belt:

This 60-inch by 22-inch tread belt gives you plenty of space to move, and at 2 inches wider than the industry standard, it easily accommodates larger individuals. What's more, the belt's thickness helps to minimize the amount of noise it makes while offering better overall longevity.

Cushioning Preferences:

Prepping for a road on a cushy deck makes things too easy. This treadmill offers the ability to turn the cushioning on or off according to your preference so you can save your joints and use the cushioning only when you need it. Keep in mind that by having it off, you're adding 30% more impact to your joints, so you shouldn't train this way in the long term.

Heart Rate Monitoring:

The NordicTrack 1750's Bluetooth heart rate system offers chest strap tracking and contact sensors on the bars to ensure training at the precise intensity. The AudioPulse Cardio Cruise Control enables auto-adjustments in incline and speed based on heart rate.

Cooling Options:

If you want to stay cool while you run or walk, the 1750's dual AutoBreeze workout fans will do the trick. While this may seem like a treadmill luxury rather than a necessity, it's definitely nice to have while you work out.

Foldable Options:

Looking for a treadmill that you can tuck away into storage after you work out? As a folding treadmill that can be stored upright to be easily packed, the Commercial 1750 is an ideal option for this. It measures 81.25" L x 39.25" W x 62.75" H when unfolded and 37.25" L x 39.25" W x 75.75" H when folded.   

Weight Capacity:

This is a pretty heavy-duty treadmill and can support users of up to 300 pounds.

Excellent Customer Service: Customer service is quick to respond, and you can reach them 24/6 from Monday at 6 a.m. through Saturday at 10 p.m. Current customers receive 24/7 service support.
NordicTrack Commercial 1750 Treadmill - Key Specs:
| | |
| --- | --- |
| Star Rating: | 4.9-stars |
| Motor: | 3.5 HP |
| Incline: | -3 to 15% |
| Running Area: | 22" x 60" |
| Folding: | Yes |
| Top Speed: | 12 MPH |
| Weight Capacity: | 300 LBS |
| Dimensions: | 81.25" L x 39.25" W x 62.75" H |
| Built-In Programs: | TBD |
What We Don't Like:
Assembly:

Customer reviews of the NordicTrack Commercial 1750 treadmill note that the setup process can be a bit unwieldy. Several people might be needed to move and assemble the machine, so paying extra for professional assembly could be well worth it.

Short Warranty: With only 2 years on parts and electronics, the warranty on the Commercial 1750 is shorter than that of its key competitors.
Our Verdict:
NordicTrack earns an enthusiastic review for the updated Commercial 1750 treadmill with iFit. This popular model is even better than before, now enhanced with Bluetooth audio to help keep you motivated. The 1750 is normally the cheapest option in NordicTrack's Commercial Series, but it's hardly entry level. This cardio trainer is a luxurious option that can satisfy most runners as well as power walkers, and we consider it as one of this year's best buys. For a similar alternative with even more horsepower and a wider touch screen, check out the new NordicTrack Commercial 2450 treadmill with iFit.
PROS
iFit programming for limitless workout variety
Tilt/pivot interactive touchscreen
Wide range of incline and decline
Cushioning turns on and off
CONS
Short warranty
Assembly can be difficult
What's Changed For This Year
Each year a few models get upgrades. Larger screens, stronger motors, or better tech are common. Occasionally you will see two treadmills with the same name on the manufacturers site, which is confusing enough for us treadmill experts, let alone a new consumer. Below is a quick breakdown of what is new on the latest version of this treadmill.
New for 2022 (January 2022 release)
Improved HD Touchscreen: Along with the improved ability to both tilt and pivot, the upgraded touchscreen also increased in size from 10 to 14 inches.
Auto-Adjust Response: Auto-adjust technology allows for quicker, smoother transitions in the decline/incline, a great feature for HIIT training.
Interactive Heart Rate Controls:  AudioPulse Cardio Cruise Control enables auto-adjustments in incline and speed based on heart rate.
Improved Audio: Whether you listen to music or use interactive training features, the new premium audio speakers enhance your acoustic experience.
2021 Upgrades (November 2020 release)
Updated HD Touchscreen: Improved processing and dual-band WiFi compatibility will ensure a more seamless video experience when following along to live or streaming workout classes.
New Mobile App: iFit is now also available as a mobile app for your smartphone.
Quiet Drive Incline Tech: The incline drivers on the 1750 are smoother and quieter than ever, and allow for more precise control during instructor-led classes. Quieter is always better, especially when you need to follow guidance/instruction.
Bluetooth Upgrade: Previously you could use Bluetooth to pair your phone to your treadmill, allowing you to listen to your own playlists while working out. Now, you can pair your Bluetooth headphones to your treadmill, so that you can listen to your instructor without disturbing the whole house.
Expanded iFit Offer: In previous years, these treadmills would come with an individual 1-year iFit membership, but for 2021 these memberships have been upgraded to family memberships—perfect for households with multiple runners.
TreadmillReviews NordicTrack Commercial 1750 Giveaway
Update: Congratulations to Timothy H. from Michigan for winning our NordicTrack giveaway!
Recent Updates
October 21, 2022: Added photos from personal use, updated FAQs, and added pros and cons table.
February 16, 2022: Updated review to reflect recent changes made to this treadmill for 2022.
July 13, 2021: Added some FAQs to the page.
NordicTrack 1750 FAQs
Can I watch TV on a NordicTrack 1750 treadmill?
The NordicTrack 1750's console is limited use with iFit, Google Maps trails, and stats monitoring.
Where is the best place to buy the NordicTrack Commercial 1750?
Buying your treadmill directly from NordicTrack online is usually the cheapest option.
Can you use the NordicTrack 1750 without iFit?
Yes, you can use the NordicTrack 1750 without iFit.
How much does the NordicTrack Commercial 1750 weigh?
Treadmill weight is approximately 320 lbs. Shipping weight is around 330 lbs.
Is the NordicTrack Commercial 1750 treadmill loud?
It is a very quiet treadmill. Your feet hitting the deck is louder than the actual machine.