Early History
We started out in Minneapolis. We love the mini-apple. But the city has one major fault: the winter weather. It's so cold that Minnesotans have put pedestrian tunnels between buildings.
You don't want to run outside in Minneapolis. Your face and lungs freeze, ouch! Sometimes, Coach had us running on treadmills by November. That's where it all began…
TreadmillReviews.Net
Our treadmill reviews contain the best and honest advice from one trainee to another. If a track smells funny, we'll tell you. If a treadmill costs too much, we'll tell you that too. Want to find a winner right away?  Check out how we review our treadmills and our Best Buy Picks.
Treadmill Articles
In addition to providing treadmill reviews, we frequently post expert articles about treadmills and exercise in our article section and in our blog. You can find articles about treadmill workouts, treadmill maintenance and other relevant topics at TreadmillReviews.net.
Meet the Team
Amanda Brooks
In April 2002, I crossed the finish line of my first ever race huffing and puffing. It took me 2:17 to run that hilly half marathon course and I am sure there was some cursing along the way, but mostly there was tremendous, overwhelming pride.
Years and thousands of miles later, that same pride is what gets me out the door for runs from 3 to 26.2 miles. Running now is a place of peace for me to solve the problems of the day, outline new story ideas and ponder big dreams.
It's often on my runs that I come up with new ideas to help my cadets overcome IT Band issues or avoid runners' trots! So I think it's fair to say that my training greatly benefits them.
Coaching runners was a natural progression of using my personal passion and the online challenges I host through www.RunToTheFinish.com.
Dr. Neil Bhasin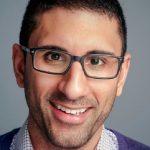 As a chiropractor and personal trainer with over 10 years of industry experience and the current clinic director of Strength-N-U, Dr. Neil Bhasin successfully helps people on their journey to health and wellness everyday. We thought Dr. Bhasin was the perfect candidate to help us review the top treadmills on the market, to deliver a professional perspective on the machines and whether they can help you reach your fitness goals in a healthy way. You can catch his video reviews on some of the top-rated models on TreadmillReviews.net.