Yowza Treadmill Review
Note: It appears that Yowza has gone out of business so please beware that if you buy a machine from them that it is going to be as-is.
Yowza Fitness offers direct-to-consumer treadmill deals. Unlike many other fitness equipment distributors, the company designs its own products and owns its manufacturing plants. This gives Yowza quality control on their products and lets it avoid passing middleman markups on to the consumer.
The lineup includes four treadmill models, each protected by an industry-leading warranty package:
The Daytona is their luxury model.  Which treadmill is cheapest? The Lido is a low-cost Yowza with an above average warranty.
Check out our Yowza Comparison Chart!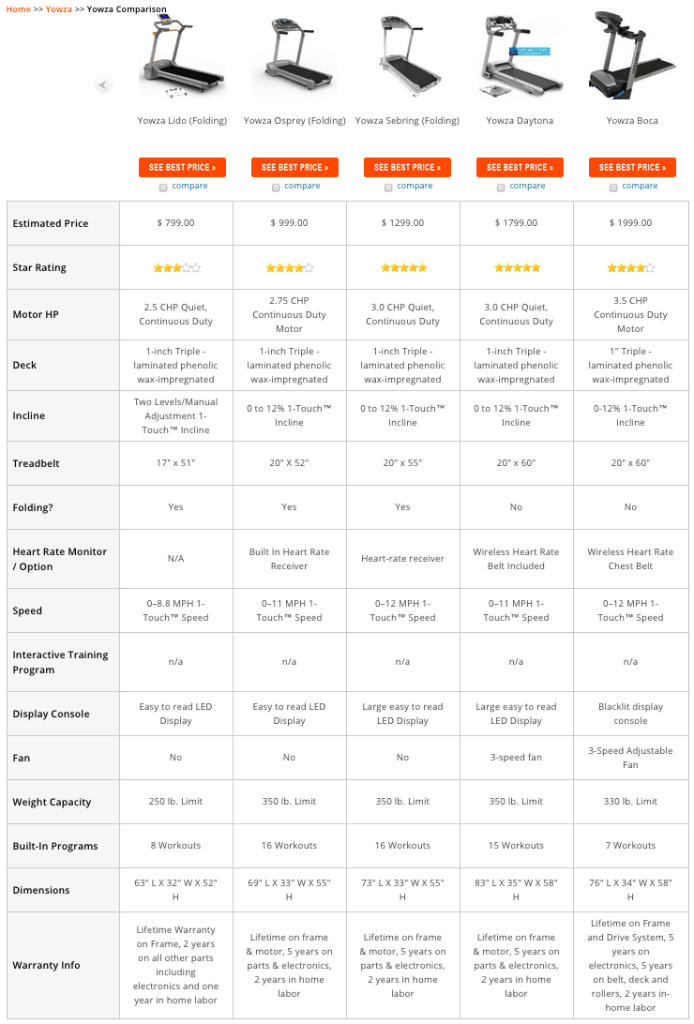 What We Like:

Motors: Yowza treadmills have powerful motors. Even the Lido's 2.5 CHP motor, which is the least powerful in this year's lineup, runs smoothly and has a lifetime warranty. The Osprey has a 2.75 CHP motor. The Sebring has a high-end Daytona have 3.0 CHP motors.
Consoles: Customers like Yowza treadmills' ergonomically designed consoles. Each of the 2013 models except the low-cost Lido has a smartphone dock and high-fidelity speakers. All have cup holders. Special program controls include quick start buttons, single-touch resistance adjustment, and quick speed and incline buttons.
Inclines: Enhance your workout time by exercising on an incline. These units incline up to 12% grades.
Programming: Most of the Yowzas have at least 9 preset workouts. Additionally, all have digital scales that work with Intelligent Weight Management workout software (IWM). IWM uses age, gender, weight and height to design custom workouts.
Tracks: Yowza treadmill tracks are generally high quality and up to 60″ long. Their multi-ply designs have greater durability than other companies' single-ply offerings, and their crowned rollers also help to extend track life. As for absorption, variable cushioning on the more expensive models provides a firm push-off surface and a softer landing area.
Decks: With reversibility and triple lamination, the workout decks are designed for a lifetime of virtually maintenance-free use.
Warranties: This brand's excellent warranty package includes a lifetime guarantee on the motor and frame, up to five years on electronics and parts, and up to two years of in-home labor.
What We Don't Like:

It's not easy to find fault with Yowza brand treadmills. The Osprey's track is rather short and the Lido's track is very narrow. We're also not fans of the Lido's cushioning. Overall though, our review of this treadmill brand finds good value for almost anyone weighing 350 pounds or less.
Our Verdict:
Yowza Fitness offers an good line of attractive, user-friendly and durable workout machines. Savings on factory-direct treadmills are icing on the cake! You can expect any of the Yowza treadmills for 2017 to provide years of trouble-free use.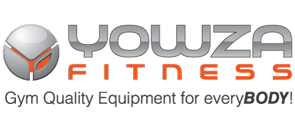 Other Yowza Treadmill Reviews: