Horizon 7.4 AT Review
Best Buy Award(s):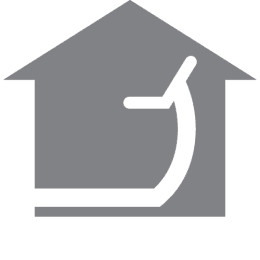 Home Use
Folding
For Runners
With the launch of the Horizon 7.4 AT treadmill, it seems that Horizon Fitness is looking to nudge their way out of the entry-level treadmill space. The new model brings to the table a host of new features. First and foremost, Horizon Fitness is rolling out an all-new approach to interactive training on the 7.4 AT treadmill.
Rather than locking users into a specific set of programming (iFit and others), this new treadmill can integrate a wide range of online training programs including Studio, Daily Burn, Aaptiv, and Treo. Given the direction that the fitness world has been moving, and how much emphasis is being put on this kind of in-home digital training, this is a genuinely clever on their part, and definitely sets the  Horizon 7.4 AT treadmill apart from the competition.
Other great features to the treadmill include the QuickDial Controls found on the handles which help make incline and speed adjustments easier. The 3-Zone Variable Response Cushioning has been demonstrated to reduce joint impact by up to 30% compared to road running. This 3-Zone Variable Response Cushioning provides unique levels of shock absorption to the front, middle, and back sections of the running area as they differ from runner to runner based on stride. The FeatherLight Folding mechanism provides an easy folding and unlocking system with strong safety features. The treadmill also provides a single fan found at the bottom of the control. Other machines have multiple fans or are designed to hit various height levels. Depending on the need for this cooling feature, one single fan might be judged ineffective based on user preference.
What We Like:

Extra large running track — Measuring 60 inches long and 22 inches wide, the running belt on the 7.4 AT treadmill is two inches wider than that of the 7.0 AT. This is great for taller and heavier runners.
Ortho-lite belt design — Horizon has further improved the damping of its running belt, allowing for variable running deck damping. The softer settings will help reduce strain on joints, and the harder setting will replicate real-world road running.
Bluetooth heart rate monitoring — Horizon Fitness includes a Bluetooth wireless chest strap with the purchase of the 7.4 AT treadmill.
Built-in Sprint 8 training program — High intensity interval training (HIIT) is all over the fitness space these days, and Horizon is one of few treadmill manufacturers integrating HIIT-specific training programs into their equipment. The Sprint 8 program is a more common (and quite effective) HIIT training program for runners.
Variety of training options — With the choice of four different running apps, you can choose the training style that best suits your goals.
Discounted training app rates — As part of their push for compatibility with a wide range of programs, Horizon is able to get its owners discounted rates on a variety of fitness training apps, upwards of 30% off in some cases.
Horizon 7.4 AT Treadmill - Key Specs:
| | |
| --- | --- |
| Star Rating: | 4.8-stars |
| Motor: | 3.5 HP |
| Incline: | 0-15% |
| Running Area: | 22" x 60" |
| Folding: | Yes |
| Top Speed: | 12 MPH |
| Weight Capacity: | 350 LBS |
| Dimensions: | 76" L x 37" W x 63" H |
| Built-In Programs: | 10 |
What We Don't Like:
Still requires a tablet — To take advantage of its clever app integration, you'll have to use your own iPad or tablet rather than a screen integrated into the console.
Smaller screen: The 8.25″ LCD Screen is not a touchscreen and offers a simple display with workout metrics/data.
From a hardware standpoint, the 7.4 AT treadmill steps things up a touch from the more affordable 7.0 AT, using a 3.5 continuous-duty horsepower motor and larger belt rollers than its sibling. This increased performance is more helpful in terms of longevity, as the treadmill has the same 12 mph top speed and 15-degree max incline as its more affordable counterpart.
That said, the new Horizon 7.4 AT does benefit from a more lengthy warranty. Unlike its siblings, the Horizon 7.4 AT warranty is: Lifetime frame, Lifetime motor, 5 years for parts, and 2 years for labor. The next more affordable unit, the Horizon 7.0, also has a Lifetime Frame and Motor warranty, but a 3-year parts and 1-year labor guarantee.
The motor of this treadmill also benefits from Horizon's clever Rapid Sync Technology, which is designed to allow the motor to speed up and slow down faster than a conventional treadmill motor. When it comes to more standard running programs that isn't a feature you'd naturally hunt for, but with the advent of interval training this technology is well worth having—more on that later.
About Sprint 8 Training:
Sprint 8 in its simplest form is a proprietary variation of HIIT derived by Johnson Health Tech—the parent company of Horizon Fitness. The 20-minute workout takes its users through a warm-up phase, followed by intense 30-second sprints broken up by 90-second active recovery periods before a final 2.5 minute cool-down. The brand claims that significant body fat loss can be achieved in as little as 8 weeks, based on running the Sprint 8 program 3 times per week. You can get more details here.
Our Verdict:
We were already a fan of the more affordable 7.0 AT treadmill from Horizon, and all told there's a good bump in features on the 7.4 AT treadmill to justify its increased price of $1,599, versus $999. It doesn't have the same slick touchscreen consoles found on treadmills from NordicTrack and others, but from a function, features, and build quality standpoint it still delivers ample value for an affordable entry price. All in all this is definitely an effective runners treadmill.
Recent Updates
July 28, 2021: Updated specs to include new features.
Frequently Asked Questions
Is the Horizon 7.4 AT treadmill good for streaming workouts?
A user will need to bring their own screen or tablet, but the treadmill can integrate a wide range of streaming programs such as Studio, Daily Burn, Aaptiv, and Treo. We like that users are not locked into one app, but they need to know they'll have to supply their own device.
How much does the Horizon 7.4 AT weigh?
The machine weighs 318 lbs, which is a big step up from the Horizon 7.0 AT at 253 lbs.