Best Fitness Equipment for Multi-Family Housing
How to Stock Gyms for Apartments, Condos & Other Multi-Family Residences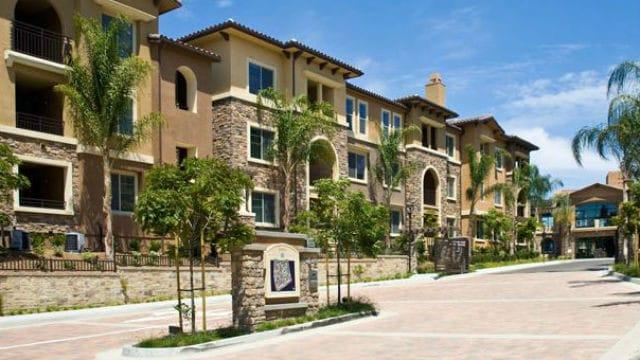 Attract and retain tenants with help from a fine fitness center! When you invest in the right commercial fitness equipment, your residential gym can bring great returns. This article can help you get started.
Make the Most of Your Housing Fitness Center Budget
A residential fitness center can instantly add value to your property, making new sales efforts easier and encouraging your current tenants to renew their leases without delay. But which equipment is best for your budget and your target demographic? Here are three key issues to consider as you compare commercial treadmills, weight stations and other gym equipment.
Commercial and Light Commercial Fitness Equipment
Residential property managers choose from light commercial and commercial fitness equipment. The distinction makes a big difference to warranty coverage. In the commercial treadmill world, for example, these are the standards:
Light commercial treadmills are under warranty for three hours of use per day.
Full commercial treadmills are typically under warranty for six hours of use per day.
A few brands' commercial treadmill warranties support up to ten hours of daily use, which is likely more than your residents require.
The purchase price differences between full commercial and light commercial options can be significant. Often the advanced machines though are especially low maintenance, which can pay off in the long run. We're happy to help you estimate the gym needs of your residential community and make the most cost-effective choices; just drop us a line.
Housing Resident Demographics
When shopping for treadmills and other cardio trainers for apartments and other multi-family housing, it's important to consider the ages and other demographics of the residents. Here are several examples.
Younger residents might expect cardio equipment with newer technologies such as on-screen iPod and iPhone controls or Bluetooth connectivity for wirelessly tracking their workout data. In certain retirement homes, in contrast, these features might not have as much appeal.
Elderly trainees more often prefer treadmills with lower step-up heights. They also tend to appreciate the security of long handrails.
Residents with limited vision or mobility can benefit from trainers that meet Inclusive Fitness Initiative standards. These commercial fitness machines can benefit any gym user, but they feature high contrast color schemes and other adaptations to accommodate an especially broad population.
Certain tenants of premium housing communities have come to expect spa-quality workout experiences. Elite commercial treadmills provide extra-large high-definition viewing screens with access to the Internet, on-demand TV, personalized workout programs and other luxury perks.
Commercial Fitness Equipment Dimensions
Property managers of course need to consider floorspace requirements when planning their gyms. Commercial fitness equipment varies greatly in size. This means that when space is tight, careful planning could make the difference between fitting four machines or five, for example.
When space is limited a multi-functional cardio machine can make good sense, and many high quality fitness machines today are hybrids. For example, some trainers function as all-in-one treadmills, stair climbers and elliptical machines. Although it's counter-intuitive the typical hybrid fitness machine requires less space than a typical commercial treadmill.
Our treadmill reviews and manufacturers' websites list the dimensions for specific products. Many of the commercial treadmill manufacturers featured in our free reviews have online room-planning tools for property managers as well.
Get Customized Advice
Maximize your property with free expert help! Building a residential gym is an excellent opportunity to add market appeal. Contact us for help considering equipment wear and tear, your residents' needs and other important elements of planning the right gym for your multi-family housing.