Treadmill Deals: Save Big with Mother's Day Discounts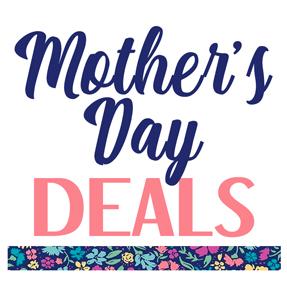 There's been much debate about whether it's appropriate to gift fitness equipment—believe it or not, it's not as bad an idea as you might think—but given the savings we typically see around holidays like Mother's Day, it's still a good time to be shopping. On key sale days like this one, shoppers can save big on the newest treadmill models from NordicTrack, ProForm, Sole and other leading brands. The deals are usually substantial, often involving savings upwards of $1,000. We also appreciate the fact that brands frequently opt to forego the "coupon code method" in favor of slashing prices for a limited timeframe. As with years past, we've found some pretty significant deals on a wide range of treadmill categories across the web.
Top Mother's Day Sales:

>> See NordicTrack's Mother's Day Treadmill Sales

>> See the Bowflex Mother's Day Treadmill Sales

>> See Sole's Mother's Day Treadmill Sales

 >> See ProForm's Mother's Day Treadmill Sales

>> See Horizon's Mother's Day Treadmill Sales
Interestingly enough not all sales are as substantial as they seem. Brands in every category (not just fitness), have a tendency to artificially inflate base prices ahead of a sale period in order to make their discounts appear more substantial than they really are. Not to worry, we've got you covered there. We always ensure to include the standard list price of each treadmill in our reviews, so you can see how significant each Mother's Day discount really is.
For all treadmill reviews please head on over to our homepage.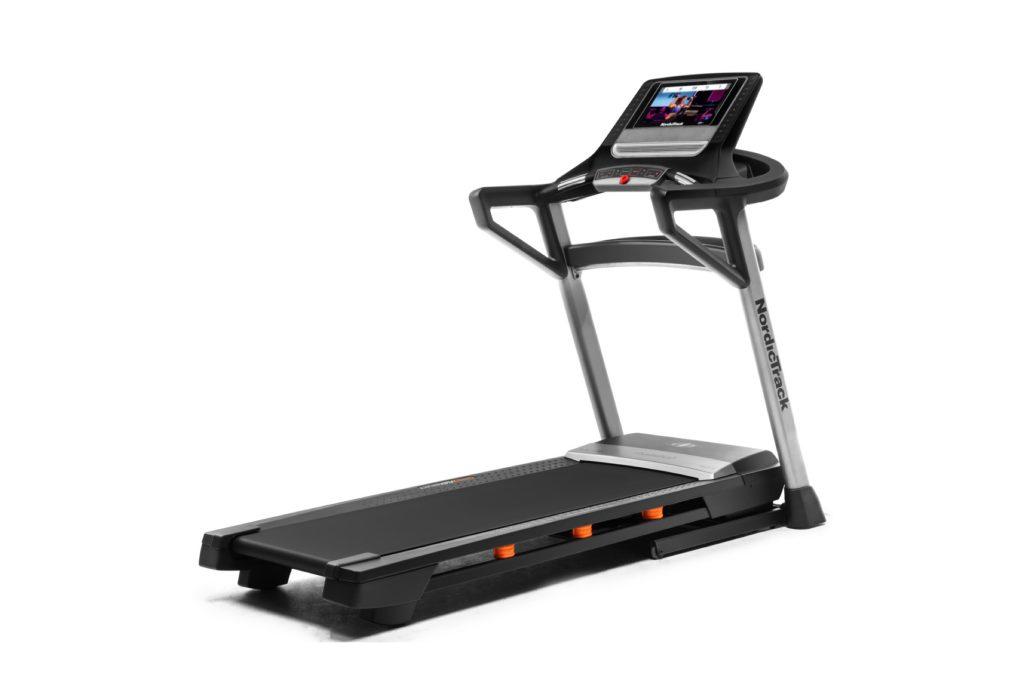 Folding Treadmill Deals
A folding treadmill is your go-to option when space is a primary concern, and though they generally cost slightly more than others, this batch of Mother's Day Discounts could make some of the best folding treadmills fit your budget. Of the many options out there we're especially fond of NordicTrack's Commercial 1750 in this category, though depending on your needs or budget there are plenty of other solid options out there to choose from.
Treadmill Deals for Walkers
Thankfully treadmills for walkers are already the most affordable in the category, though there's nothing wrong with a little additional discount, right? Our favorite treadmills for walkers have power inclines that help trainees dramatically increase calorie burn. Keep an eye out for Mother's Day discounts on treadmills with 55″ tracks and up to 20% incline.

Treadmill Deals for Serious Runners
In this category things start to get a bit more pricey, as you're looking at treadmills with higher output electric motors—ones capable of speeds in excess of the industry-standard 10-12mph. When comparing the Mother's Day treadmill deals out there, you'll want to consider top speed, motor output, and running surface adjustability. Many runners are also interested in power ramps; the best treadmills for runners have automated inclines, and some are also capable of decline angles as well.
Desk Treadmill Deals
Attached work surfaces and ultra-quiet motors are key when it comes to office-friendly desk treadmills. These treadmills are usually run at 2 mph to burn hundreds of calories per day—melding fitness and productivity into a single activity period. Some (but not all) desk treadmills are capable of running at more standard treadmill speeds if you're looking to roll a proper run into your routine at lunch or the end of your day. Some have limited workout programming, but others have the same engaging workout programming found in traditional treadmills. Shopping the Mother's Day treadmill deals, you'll see that popular desk treadmills have special features such as adjustable height, power strips for office equipment, and other tricks up their sleeve.
Cheap Treadmills
There are plenty of budget treadmills on offer for Mother's Day, but buyer beware. Low prices are attention-getting, but they aren't always good deals. Make sure that the warranty is a good fit for the product's quality and sale price, as the last thing you want is to buy a less reliable piece of equipment that you'll have to replace within a year or two of ownership. For help you can see our free in-depth treadmill reviews. Also see our selection of the year's best treadmills under $1,000.
Luxury Treadmill Discounts
Short burst sales like this one are a great time to be shopping for high-end treadmills; Mother's Day discounts on top-tier models can be thousands of dollars. Though they cost more up front, luxury treadmills are very low maintenance, have especially comfortable decks and are equipped with preset workouts. They also consistently feature much longer warranties than more entry-level models. Expect to find large HD touchscreens, WiFi connection, onboard fans and speakers, and a host of other features not found on lower price models.

Early Bird Savings
Unlike Memorial Day sales, these Mother's Day deals are often quite brief and announced relatively late in the game. Take a moment to browse our in-depth brand reviews and our best treadmill picks, so that you're properly prepared once the deals start to surface.