XTERRA Trail Racer 6.3 Review
The Trail Racer 6.3 is a treadmill designed for those who are ready to take their fitness to the next level. While appropriate for novice runners, advanced athletes will still stay fit and challenged by this machine. A step up from the Trail Racer
3.0
, the 6.3 version contains a steeper incline, a slightly faster speed capability and all the technological advancements XTERRA treadmills are known for.
Other treadmills in the Trail Racer Series are the 3.0, 6.6 and 6.8.
What We Like:

Soft Shock Absorption:  You can take long, impactful strides on the Trail Racer 6.3's deck thanks to soft shock absorption features beneath.
Handlebar Controls: Control the speed and incline of the treadmill without having to pause your workout. Handlebar control features make it easy to adjust settings.
Variety of challenge: The 6.3 comes with 5 standard programs plus a manual one. Two custom programs are also available.
Comfort: This treadmill comes with a cooling fan, water bottle holders, deck cushioning and an MP3 compatible audio jack.
Power Incline: The motorized incline can be tilted up to 12%. This allows its incline settings to be appropriate for both the beginner and experienced runner.
Spacious with Storage: The running surface is a nice 20″ x 58″, but at 233 pounds the 6.3 can still be folded up easily to make extra space in a room. The Lift Assist technology provides this capability to any adult of varying strength.
Economical: Coming in at just around $200 more than the 3.0, the 6.3 comes with more features and challenges that make the slight price increase well worth it.
Warranty: The Trail Racer 6.3 comes with a lifetime warranty for frame and motor, as well as a 3-year warranty for the deck.
XTERRA Trail Racer 6.3 Treadmill - Key Specs:
| | |
| --- | --- |
| Star Rating: | 4.05-stars |
| Motor: | 2.75 HP |
| Incline: | 0 to 12% |
| Running Area: | 20" x 60" |
| Folding: | Yes |
| Top Speed: | 12 MPH |
| Weight Capacity: | 325 LBS |
| Dimensions: | 78.7" L x 35" W x 54.1" H |
| Built-In Programs: | 7 |
What We Don't Like:
Programs: While the 3.0 comes with 6 plus manual and the 6.6 and 6.8 come with 7 plus manual, the 6.3 only comes with 5 plus manual. If you are looking for diversity in programs, this is the model with the least variety.
Parts & Labor Warranty: Like its predecessor, the Trail Racer 6.3 still only carries a 1-year parts and in-home labor warranty. However, the deck warranty is increased to 3 years and a lifetime warranty remains for motor and frame.
Weight Capacity: Many of today's treadmills hold up to 400 lbs easily. The 6.3 can only support up to 325 lbs of weight at one time.
Lack of Heart Rate Control: Unlike the Trail Racer 6.6. or 6.8, the Trail Racer 6.3 does not include any heart rate controlled programs
More Review Features of the XTERRA Trail Racer 6.3 Treadmill on video!

Our Verdict:
The Trail Racer 6.3 has marked improvements over the 3.0, including a longer running surface and more advanced speed and incline settings. With a more generous warranty as well, most runners will be satisfied with the 6.3 as an addition to their home gym. For those who hope for the most sophisticated and challenging of workouts, another XTERRA treadmill like the Trail Racer 6.6 may be a better choice. However, for the strong majority of casual runners and daily athletes, the 6.3 is fully capable at handling tough workouts while remaining durable and functional through repeat use.
Best Alternative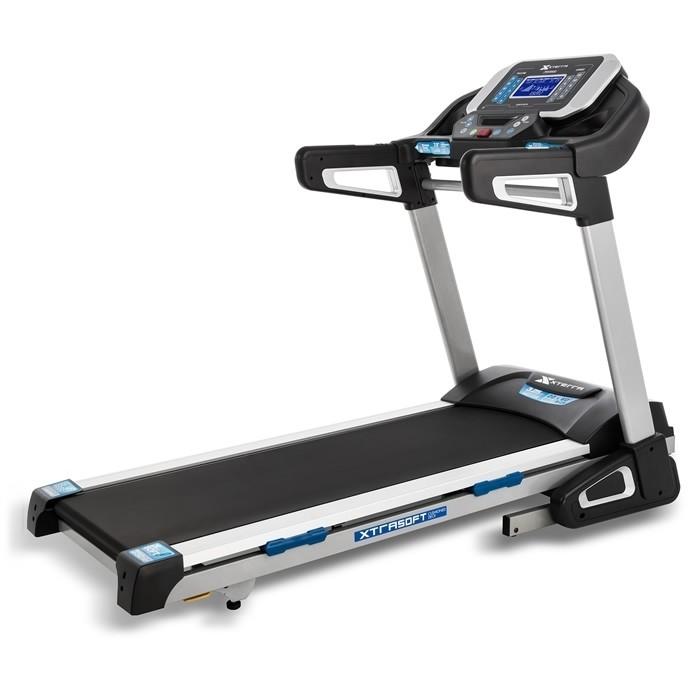 The XTERRA TRX4500 Treadmill with Bluetooth for data sharing is this year's premium home treadmill from XTERRA Fitness. ...read more
See best price »
Best Alternative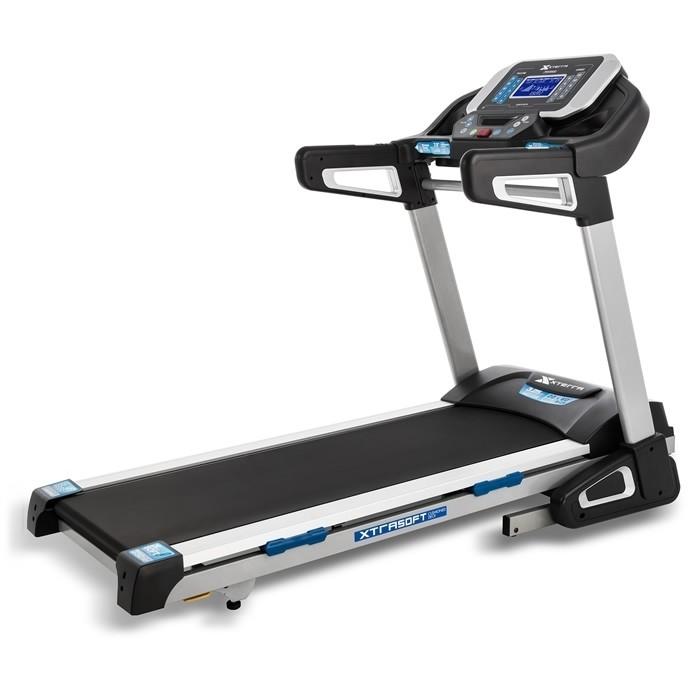 The XTERRA TRX4500 Treadmill with Bluetooth for data sharing is this year's premium home treadmill from XTERRA Fitness. ...read more
See best price »
This treadmill is currently on sale