Our Favorite iFit Coach Workouts
Our Favorite iFit Coach Workouts
Get on board! Like a virtual magic carpet, a treadmill with iFit Coach and Google Maps lets you explore the world. You can draw your own route, but iFit has hundreds of ready-to-go programs. Our favorite iFit Coach workouts show amazing scenery — and if you have an iFit treadmill with incline, the track will adjust to mimic terrain.
To help you choose workouts, iFit rates the intensity from 1 to 5. Below are some favorite iFit Coach workouts for each level. As you'll see, the incline gradually increases. We start with short runs and end with treadmill marathon training.
Note: Calorie burn estimates are for a 150-pound runner.
It's exciting to know that even as a beginner, you can run 100 miles in a month. The 100-Mile Challenge is a set of 25 four-mile routes from around the world. These have very slight elevation changes except for one steep canyon route in Utah. The small inclines help make the workouts easy for most new runners.
As a treadmill tourist you'll start off with views of southeastern Moloka'i, Hawaii. Here's a bird's-eye view of the coastal route:
And here's a street view captured near the big bend in the highway:


Next iFit Coach leads you through other US states and countries on four continents. The 100-Mile Challenge ends in a land far, far away: South Island, New Zealand.
All in all, we like the 100-Mile Challenge from iFit for how it:
Helps new runners build confidence
Gives everyone a choice of 25 scenic routes that are just four miles long
These workouts burn about 600 calories each.
Around the World in 30 Days is a set of 30 international iFit Coach videos. Melt calories while exploring all seven continents! These are favorite iFit Coach workouts for their scenery and efficiency; many can be finished in 20 minutes or less. Compared with most routes in the 100-Mile Challenge, they are shorter but more intense if used with an incline treadmill.
A penguin paradise is your starting point: Half Moon Island, Antarctica is a special destination for adventure travel. It's only accessible by helicopter, boat and iFit Coach! You'll also enter kangaroo territory with tours of Australian national parks; explore the depths of the Grand Canyon; check out Yosemite; visit the ruins of an Inca empire (Machu Picchu); and have other bucket list adventures.
Here's a Google Maps Street View shot of Machu Picchu in Peru:

Most routes in Around the World are one to three miles long. They burn about 200 to 400 calories each.
The Routeburn Track is a world-famous hiking trail on South Island, New Zealand. Its dense jungle and sun-filled valleys make a gorgeous alpine trek, and iFit Coach divides Routeburn into 12 easy incline workouts. These average less than two miles each, and together they bring an elevation climb of approximately one mile.
Highlights include two national parks and a UNESCO World Heritage Area, Te Wähipounamu. Scientists believe that the ecosystem in Te Wähipounamu — including rare marsupials — is today's closest representation of Earth when the continents connected as Gondwanaland…
Most iFit Coach workouts along Routeburn burn around 300 calories each. These are some of our favorite iFit Coach workouts for peaceful escape.
Push your endurance and blast calories with The Extra Mile, a set of 20 long-distance runs through scenic settings worldwide. The routes range from four to nine miles each and have serious incline. If you have an iFit treadmill with 20 percent incline, The Extra Mile will tilt your track to the max! These incline treadmill workouts burn approximately 700 to 1350 calories each.
With a few exceptions — New York City, Paris and Phuket — the destinations are places we wouldn't have known about without iFit Coach. Here are two examples.
Lago di Vernago
Lago di Vernago, Italy is a picturesque village in the Alps. Hikers sometimes spend 800 Euros/night for hotels in the area, so traveling "Coach" on the treadmill feels like a steal. The region's charm includes an ancient bell tower, patchwork fields, llamas, lush forest, waterfalls and the very blue Lake Vernago:

This workout is very, very hilly. It's about 4.5 miles long and burns about 800 calories.
Fiskövägen
Fiskövägen is a scenic road in Finland. It's fun to say and amazing to run! Fiskövägen crosses the Aland Islands, an all-Swedish region located off Finland's southwest coast. The six-mile iFit route passes from land to sea and back again. Run amid dramatic views of land carved by glaciers at the mouth of the Baltic Sea.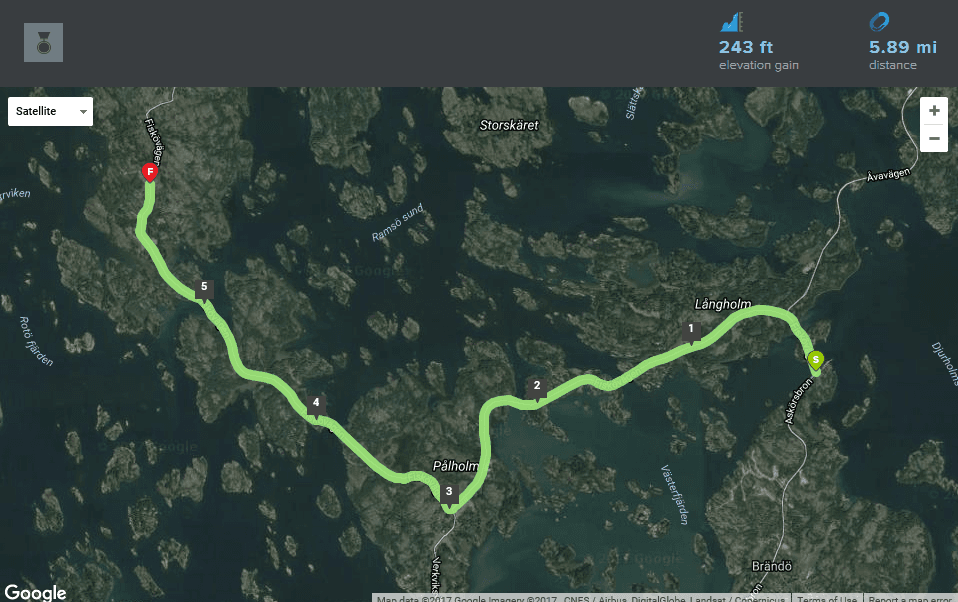 This iFit Coach workout is about six miles long. It burns about 900 calories.
All in all, Level 4 iFit Coach workouts are high intensity. Each has steep hills and takes longer to complete than the workouts in Levels 1 to 3.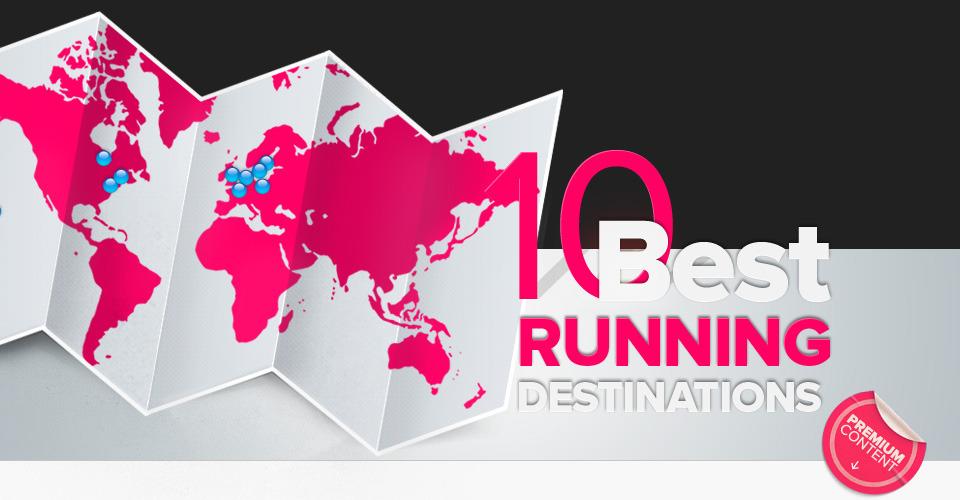 Top 10 Running Destinations has our favorite iFit Coach workouts for marathon training. Run ten popular marathons at home! Each 26-mile course is available in segments to help you prepare. Examples include the London Marathon, the Boston Marathon and the Honolulu Marathon.
Here's an iFit Google Maps overview of the final run on the menu, the Amsterdam Marathon:

Each marathon workout burns about 4000 calories. With an incline treadmill the average climb per marathon is about 700 feet.
iFit Coach Library
Where would you love to run? You can learn about these favorite iFit Coach workouts and many more at iFit.com/library.