Have you ever thought: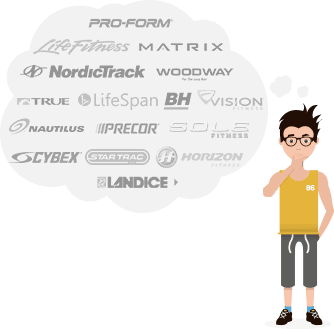 Which brand of treadmill is best?
Which brand will last the longest?
Which treadmill brands have the best features?
We have all of the answers and more! What you will find here are dozens of home treadmill brand reviews. Each review includes an overview of the treadmill manufacturer, a list of brand "What We Like" and "What We Don't Like" that were identified by actual consumers. We have over 20 years of experience in the industry and are bringing
our expertise
to YOU!
Click on the brand names below for more information.